Vaughan lashes out at poor batting performance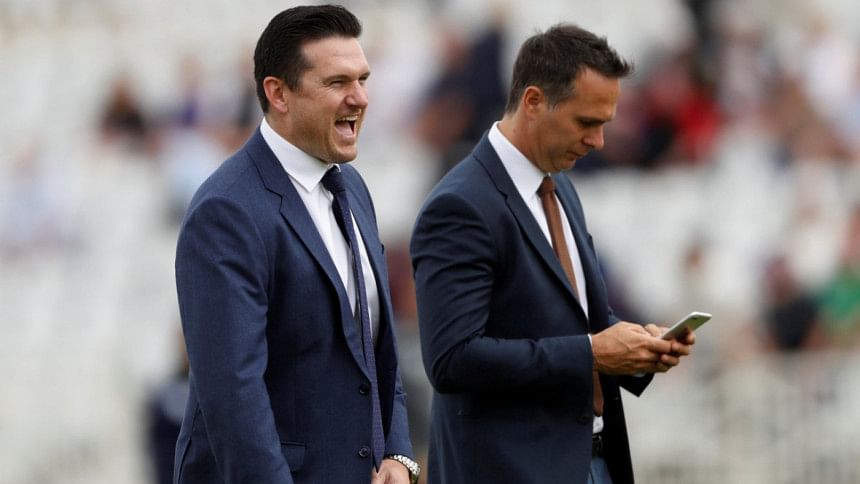 Former England captain Michael Vaughan lashed out at England's 'appalling' batting performance on day two of the second Test against South Africa.
Vaughan questioned the setup of the England team and felt the shot selection from the batsmen were too aggressive.
"The England batting has been appalling. Maybe it's a lack of respect about what the game is," Vaughan said on BBC Test Match Special.
"They look like they are playing a Twenty20 game. I look at the approach - yes, the ball has done a little bit but it's not been drastic.
"They have this approach of attack, attack, attack. There is no thought or feeling of seeing off a bowler or wearing a team down."
Vaughan said England's batsmen need to trust their own techniques and should attempt to occupy the crease for longer periods if the ball was swinging around.
"The (batsmen) don't trust their techniques to stay in long enough," he said.
"That's a concern. England regularly collapse. It's always when the ball does a little bit. Look at the way South Africa played.
"A lot of England's players look like they are premeditating their shots. The best way is to watch the ball and react.
"I worry about the mentality of the Test batting because as soon as the things get difficult - it swings around or spins - they play aggressively."
According to Cricket Australia report, Vaughan feels that the squad too many all-rounders and is a batter short.
"You have three all-rounders in Ben Stokes, Moeen Ali and Jonny Bairstow, so pack the batting. All the players from Joe Root down will give you chances.
"England lost eight Tests last year. They need to pack the batting. They are not good enough or winning enough games to go with that line up."