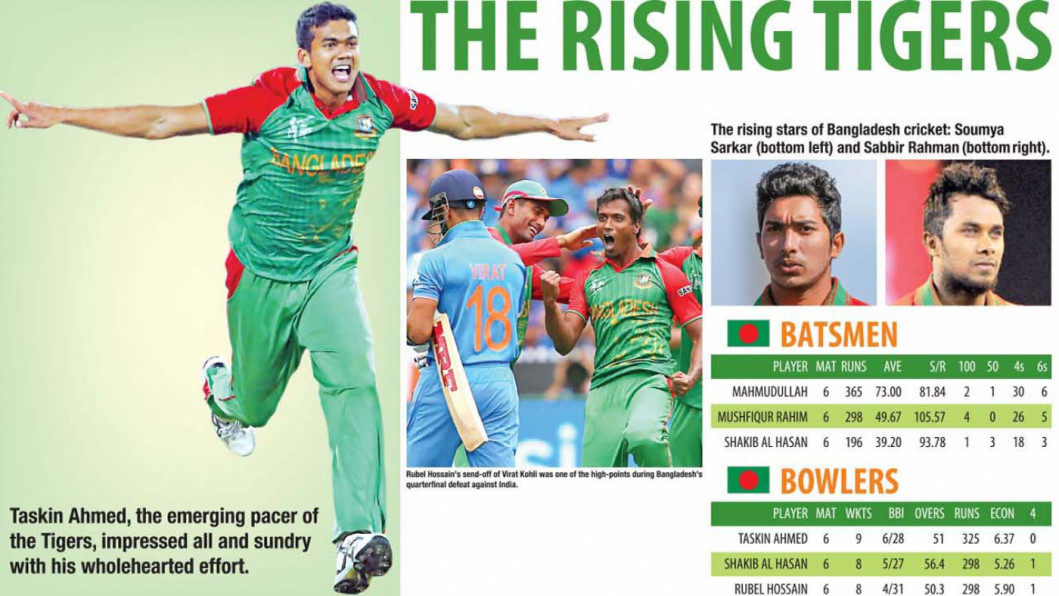 Mushfiqur Rahim is the fourth wicketkeeper to have scored a fifty and effected four or more dismissals in a World Cup match. The three other keepers are Brad Haddin, Ridley Jacobs and Kumar Sangakkara.
Mahmudullah is the only batsman to score a century against NZ in this WC. He is also the only Bangladeshi batsman to score a century in the WC , and also happens to have 2 in a row.
Bangladesh's highest total in the World Cup when batting first (288/7) came against NZ.
Shakib Al Hasan and Rubel Hossain both have 4 wicket hauls in the World Cup.
Bangladesh is the only Test playing nation whose batsmen had never previously scored a WC century.