South Africa milestone becomes a millstone for Steyn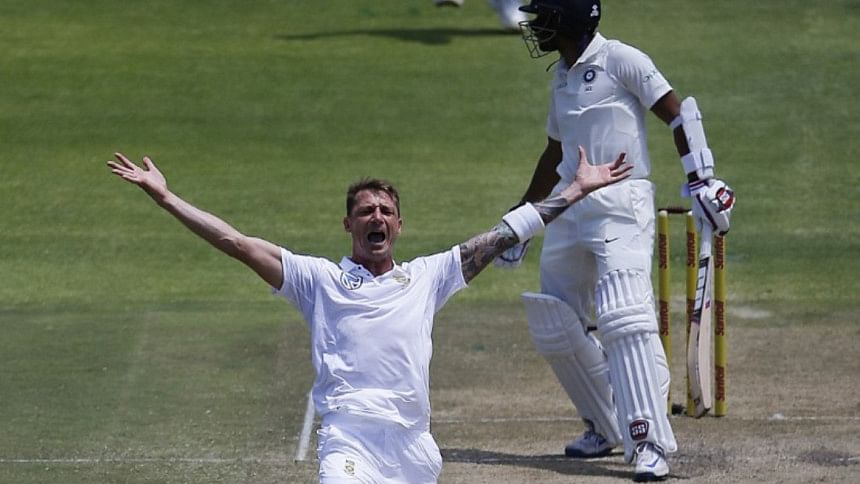 Dale Steyn admits overtaking Shaun Pollock to become South Africa's highest wicket-taker has become something of a millstone around his neck but he is determined to prove he still has lot more to offer than merely claiming a 422nd test victim.
The 35-year-old paceman has been closing on Pollock's tally of 421 wickets for a couple of years but, limited by injury to three tests since November 2016, has managed only to reach, not pass, the milestone.
Having proved his fitness on the recent tour of Sri Lanka, however, Steyn wants to get the record in the bag as quickly possible and move on with the rest of his career.
"Actually, it's like a bit of a burden now," he told Reuters in an interview.
"I hope it just gets out of the way and we can just carry on. Because there's more wickets in me than 421. I have got 500 plus on the horizon so I don't know why we are so consumed on one number.
"When I am bowling it's like 'you're gonna get there, you're gonna get there'. I know I am, but I'm not interested in getting there," he added.
"What I am interested in doing is performing well for my country, taking wickets and winning cricket games. If I can do that, those records, that fame and all the other things you want with professional sport will come."
Steyn's 421 wickets have come in 88 tests at an average of 22.64 and he is regarded as one of the sport's greatest fast bowlers for his ability to take wickets in all conditions.
His injury problems began in December 2015, and about a year later he broke his right shoulder and tore three major muscles during the first test against Australia in Perth.
In January this year, he made a comeback after 13 months on the sidelines only to injure his heel when he opened the bowling in the first test victory over India at Newlands.