Soumya leading best catches list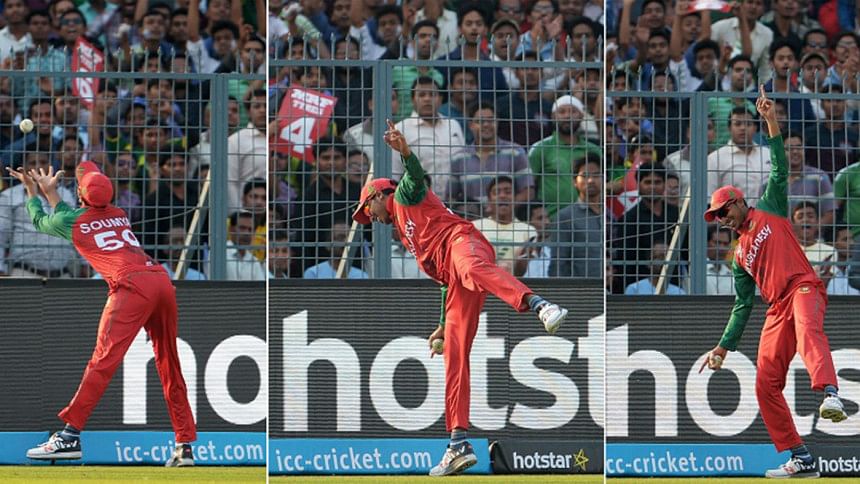 Bangladesh cricketer Soumya Sarkar is currently leading the table of 'Best Catches in the ICC World T20, 2016'.
Soumya's two stunning catches against rival Pakistan and India are placed at the top two spots in a list of five best catches in the ongoing tournament in India so far.
The list is being prepared by Indian newspaper Times of India.
In the match against Pakistan, Soumya ran about 15 metres and plucked out a catch off a big hit by Pakistan's Mohd Hafeez over mid-wicket. His speed took him across the boundary line but showing great composure he palmed the ball back into the playing arena before running back into the field to take the breathtaking catch.
The other players in the list of best catches so far are Ravindra Jadeja and Hardik Pandya of India, Najibullah Zadran of Afghanistan and Zeeshan Maqsood of Oman.