'Shakib, a true professional'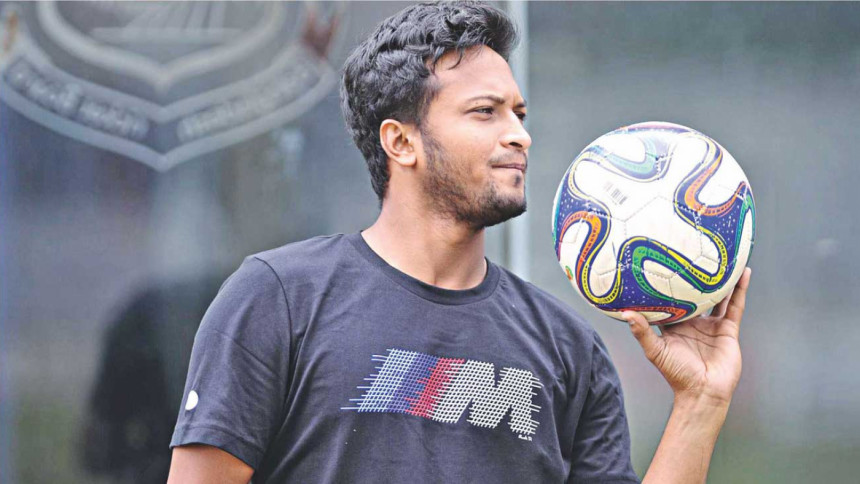 Bangladesh's never-experienced-before 2-0 lead in the three-match ODI series against India has so far been a masterstroke of Mustafizur Rahman. The 19-year-old left-arm pace bowler was the wrecker-in-chief in those two magnificent victories for the Tigers. His debut five-for in the first ODI followed by a six-for in the second were so dominant that they overshadowed any other individual contributions from the Tigers' ranks.
But it will be unwise not to recall the fantastic opening stand between Tamim Iqbal and Soumya Sarkar and the two early wickets by Taskin Ahmed in the opening game and most importantly, the back-to-back half centuries from a cool and composed Shakib Al Hasan.
Shakib's efforts might not have gotten that much attention as the country was gripped by 'Mustafizur mania', but Bangladesh captain Mashrafe Bin Mortaza believes it was no mean achievement.
"It is natural that all the discussions are now focused on Mustafizur. His achievements against a team like India have certainly overshadowed contributions of other players in our team. But some members of our team have silently contributed with big roles in our two wins against India. As a captain I feel very proud of the way Shakib batted in both the games against them", the inspirational Tigers captain told the Daily Star yesterday.
Shakib struck 52 in the first game and was involved in a crucial 83-run fifth wicket stand with Sabbir Rahman. It was an effort that took Bangladesh past the 300-mark from a disturbing 146 for four.
"His two half centuries set a great example of what one can expect from a true professional. He played well in the World Cup, especially against Afghanistan and Scotland. But in our home series against Pakistan he did not get the opportunity to bat due the fantastic performances by our top-order. And during that time he only batted in the nets. Still, he relived the form that he had in the World Cup which is something unique. I think it is only possible for a committed player like Shakib," observed Mashrafe.
Shakib hit an unbeaten 51 in the second match. He was so resolute that it dashed India's ambitions of making a comeback in the match. The champion Bangladesh all-rounder was also very effective with the ball.
"To accommodate four pacers in the team, I was compelled to bowl him later than when he was supposed to bowl. But what an outstanding service I'm getting from him," said Mashrafe.
"I believe he will start from where he has left off so that we can end the India series like the way we finished the Pakistan series. It will also give us a shot in our arm before the South Africa series next month," the captain concluded, while referring to today's final match against India and the up-coming home series against the Proteas.