Shakib to miss rest of Zimbabwe's tour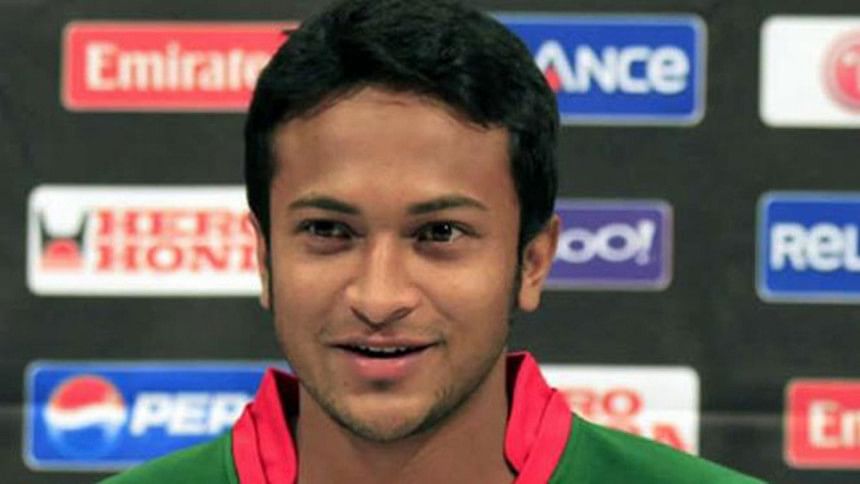 Bangladesh's ace cricket allrounder Shakib Al Hasan, who scalped a five-wicket haul in the first ODI against Zimbabwe yesterday, will not be able to take any further part in the ongoing series as he is leaving for the USA tonight.
According to Bangladesh Cricket Board (BCB) director Khaled Mahmud, Shakib had requested to be released from the team due to personal reasons this afternoon.
Shakib and his wife Umme Ahmed Shishir are expecting their first child in two weeks' time. According to Shakib it was an emergency and that he had to go, Mahmud told The Daily Star.
"We all know that this is a very crucial stage of his life and we are happy to support him and let him go. He initially informed us of his desire at around 12:00 pm today. That's when I asked him if it was possible for him to play the second ODI tomorrow," he also said.
"He took a few hours time and then said that he had to go and the board has supported that decision. He is scheduled to leave tonight. I understand that it will be a loss to lose such a great player from the team. But I still believe that we are good enough to beat Zimbabwe with this side," Mahmud added.
The selectors still have not announced a replacement for Shakib. However, opener Anamul Haque seems to be the most plausible option from the 18-member squad at the moment.