Selection begins for physically-challenged team from May 3: BKSP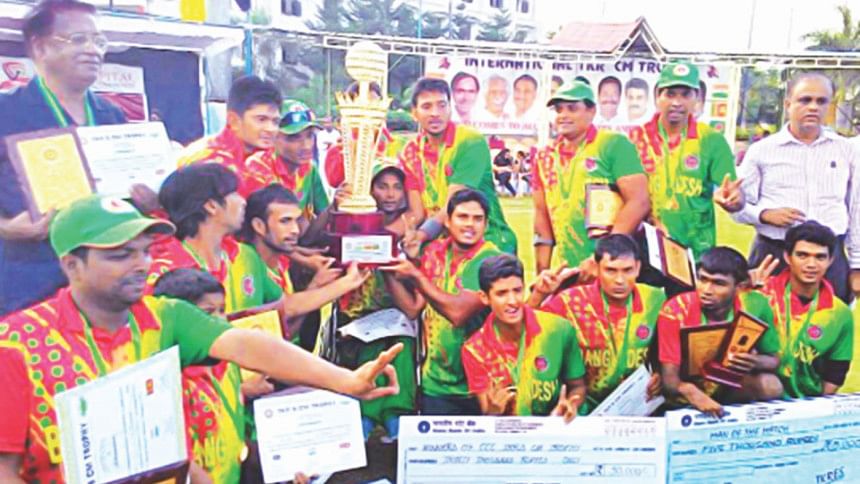 A three-day talent hunt camp will begin at BKSP Cricket Training Ground, Savar on May 3 to select physically-challenged cricketers from the team from across the country.
The International Committee of the Red Cross (ICRC) in collaboration with the Ministry of Youth and Sports, Bangladesh Cricket Board (BCB) and Bangladesh Krira Shikkha Protisthan (BKSP) will arrange the camp that till continue till May 5.
Some 40 cricketers based on their skills will be selected through the camp. As a continuation of last year's successful ICRC International T20 Cricket Tournament for People with Physical Disabilities 2015, the ICRC in a press release said the motto, "We Can Do It too" will help the talent hunt will highlight the efforts of physically-challenged players and help them reintegrate into mainstream society. 
A number of physically-challenged players, nearly 180 cricket enthusiasts have already shown interest in participating in the talent hunt through a mobile registration process.
The selected cricketers will participate in a 45-day training camp following this event.
People with clear and visible physical disabilities and having a sound knowledge of the game are encouraged to join.
However, players with intellectual disability, visual and hearing impairments, minor amputation, fracture, wheelchair user, balance and coordination problems and have been discouraged to join due to high risk of re-injuries.