Bangladesh Premier League
Sabbir and Shahzad stir the pot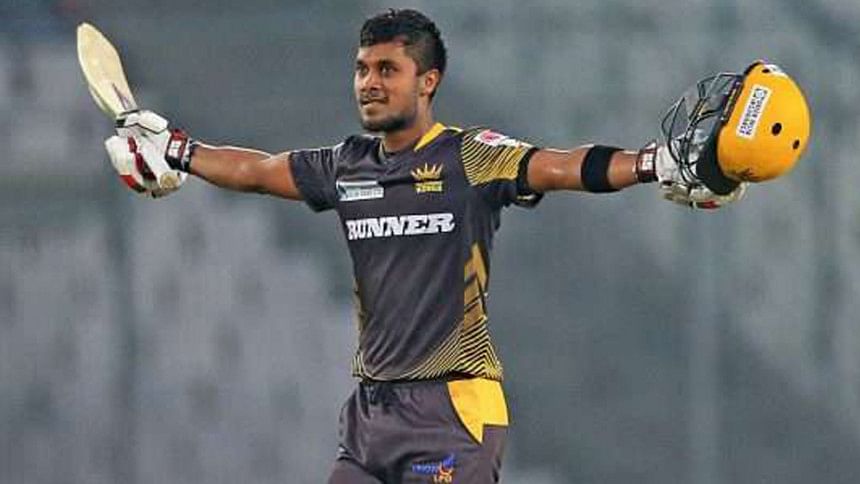 Sabbir Rahman and Mohammad Shahzad did not seem to like each other's company at Mirpur yesterday. The on-field umpires had to get involved a couple of times during the match between the Rajshahi Kings and the Rangpur Riders to settle the seemingly heated face-offs between the two yesterday.
It began when Sabbir Rahman came to bat in the second over of the first innings yesterday. Sabbir and Shahzad were having a chat and at one point the umpires and the players needed to separate them.
The second incident took place in the fourth over of the second innings. After Shahzad was dismissed, replays suggested that he had poked Sabbir with the bat before leaving. Sabbir, surprisingly enough, immediately bent down and seemed to be wincing in pain. He however seemed perfectly fine while complaining about the incident to the umpires.
After the match Arafat Sunny and Darren Sammy spoke on the incident. While Sunny tried to dismiss the incident as a joke between the two players, he criticised Shahzad.
"I saw something happen and I don't see any reason for my player to lie about what happened on the cricket field. I am definitely going to have a word with him [Shahzad]. We don't play cricket like that no matter what the situation of the game is.
"We [Shahzad and Sammy] are good friends. But no matter what the situation, it's the player's responsibility to conduct himself. If he did what Sabbir said he did, it's not right and I am going to talk to him in the hotel," he said.