Root named new England Test skipper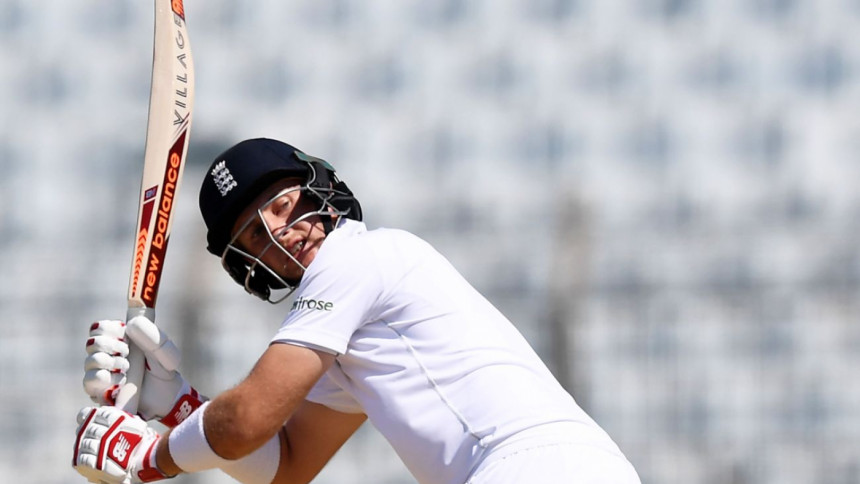 Joe Root has been named as the new Test captain of England, the England and Wales Cricket Board (ECB) announced Monday.
Yorkshire batsman Root, previously England's vice-captain, had been the overwhelming favourite to take over from Alastair Cook, who resigned as Test skipper last week after a national record 59 matches in charge.
Root, who made his England debut under Cook, is now widely regarded as England's leading batsman.
"It is a huge honour to be given the England Test captaincy," the 26-year-old Root said in an ECB statement. "I feel privileged, humbled and very excited."
The ECB added all-rounder Ben Stokes would succeed Root as vice-captain of the Test side.
Cook, England's all-time leading Test run-scorer, is set to continue his England career, with Root also able to call upon the experience of senior fast bowlers James Anderson and Stuart Broad, as well as coach Trevor Bayliss.
"We have a very good group of players, and I'm looking forward to leading them out in the summer -- building on Alastair's achievements and making the most of our talents in the years ahead," said Root.
"The senior guys in the changing room play a very influential role -- and while there's a natural progression for me, it's a huge support to know that they are there to help and advise."
ECB director of England cricket Andrew Strauss, himself a former England captain, added: "Joe is the right man to be our next Test captain and I'm thrilled that he has accepted the role."
Root will have several months to prepare for his first match as captain given England's next Test does not start until July 6, when they face South Africa at Lord's.
England will be looking to bounce back after a difficult 2016 in Test cricket, with Cook resigning following a 4-0 series defeat in India at the end of last year.
Prior to the South Africa series, England's programme will consist solely of limited overs fixtures, including June's Champions Trophy one-day tournament on home soil.
Last week, Strauss made it clear he wanted Eoin Morgan to remain as England's one-day international and Twenty20 captain.
'Admirable qualities'

Root has an impressive Test average of nearly 53 in 53 matches. He scored the first of his 11 Test hundreds at Headingley, his Yorkshire home ground, in May 2013 and currently has a total of 4,594 Test runs, placing him third in the International Cricket Council rankings for Test batsmen.
He has also become a mainstay of the England side in all three international formats and concerns had been expressed about his workload even before his appointment as Test captain.
But Strauss was in no doubt Root, whom he said had accepted "immediately" after he was asked to be England captain last week, was the right man for the job.
"Joe has shown a number of admirable qualities in his Test career so far," said Strauss.
"Making his debut in 2012 at the age of 21 and going on to establish himself as one of the premier batsmen in all forms of the game in such a short period of time demonstrates his drive, determination, cricketing intelligence and an ability to learn that will serve him well in his new role.
"He is universally respected by his team mates, passionate about driving the Test team forward and extremely excited about the prospect of leading his country."
Root became a father for the first time last month but flew out days after the birth of his son Alfred to join England on their ODI tour of India.
He is due to travel again next week when En