'Rashid is a special talent'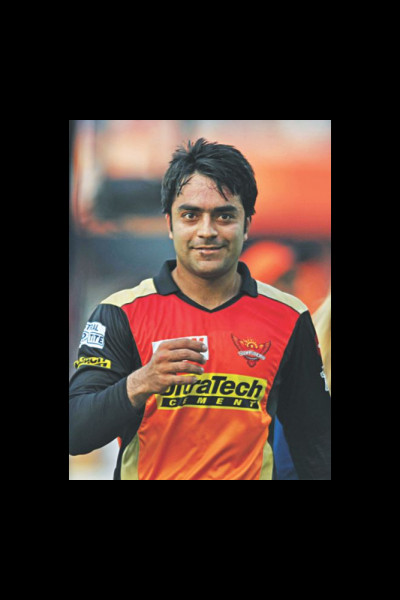 Sri Lankan spin legend Muttiah Muralidaran, who is bowling coach of Sunrisers Hyderabad, lavished praise on rookie Afghanistan leg spinner Rashid Khan terming him a "special talent" on Tuesday.
Rashid has already taken five wickets in two matches, including 3 for 19 against Gujarat Lions in the second game.
"I have seen [Rashid] only for a couple of days. We choose him because we saw him playing international cricket and bowling well against quality batsmen," Muralidaran said on the eve of Sunrisers third game against Mumbai Indians.
The highest wicket-taker in Tests and ODIs observed that the teenager's ability to bowl quicker through the air.
"We thought he was something special and different than other leg spinners, because he bowled little bit quicker than the others and he has variations," Muralidaran said.
"He has played his part in the first two matches and done well for us. It is a good sign and we thought he will do well and he is fulfilling our expectations," the legendary spinner said.
Asked about dearth of Sri Lankan spinners in IPL, Murali said that once they start producing quality tweakers, they will be picked up by IPL franchises.
"Obviously, we don't have talent back home [in Sri Lanka]. So actually, we are lacking [good players]. We had great teams, great players but they all retired. New guys are coming up but until they perform, franchises won't pick them," Muralidaran added.