Postcard from the island
'I'VE COME TO SEE BANGLADESH WIN'
The P Sara Oval in Colombo is not a ground you would think is situated in the heart of a big city. It is a 15,000-capacity Test ground with only two structures at either end of the pitch reaching above a story in height. The rest are grass banks and small stands like the T Murugaser furnished with wooden benches on which people sit and watch the cricket, with the walls behind them featuring boards detailing Sri Lanka's cricketing past. It is Sri Lanka's oldest cricket ground, the venue of their first Test, and also the only venue in South Asia where Sir Donald Bradman played, in 1948.
It is in this refined setting that Bangladesh recorded their first Test win against Sri Lanka on Sunday, and after tea when Bangladesh needed just 35 runs to win with six wickets in hand, that refinement gave way to a boisterousness more in tune with the subcontinent. At the T Murugaser stand, every dot-ball and near miss was cheered wildly and there was deafening noise when Shakib was out to Rangana Herath.
Amid the cheers and shouts to inspire their team, one elderly gentleman was standing behind the benches and watching intently.
"I have come to watch Bangladesh win," said Satchitananda, a Sri Lankan doctor and a long-time cricket tragic who has watched all of Sri Lanka's World Cup finals. "I was sitting up in the box, but I said I must go and watch it live."
He wanted to learn about Bangladesh's first-class cricket and expressed a lot of interest in whether the domestic game has come up.
"I met them when they were here earlier and I have followed them from the start. I want them to win," and that is when Shakib got out. "No, they will win, if they were going to choke they would have choked earlier. That's a freak wicket."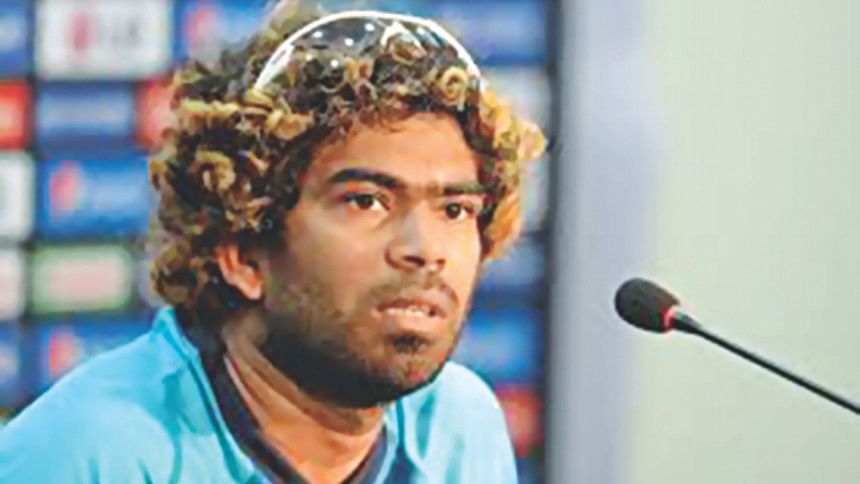 ALL EYES ON LASITH, NOT MANY EARS
The scene shifted from the old-world charms of the P Sara Oval on Sunday to the concrete behemoth that is the R Premadasa International Stadium yesterday. The Bangladesh ODI players, minus those who were part of the Test squad, were busy at the nets outside the stadium but soon a shock of blond hair in a Sri Lanka jersey became the cynosure of all eyes. Lasith Malinga had a quick chat with his old teammate and current Bangladesh batting coach Thilan Samaraweera.
The Bangladesh pressmen rushed for a sound bite or a picture with 'Slinga Malinga', but he is probably not one for the stop-and-chat. He was generous enough to stop for selfies and that is when two dates tattooed on his right shoulder caught the eye. The first one was the date of his debut against Australia in Darwin on July 1, 2004. The other could only be made out as 2007 as Malinga swished around and got into his white Land Rover. But it can safely be assumed that it was March 28, 2007, the day when he gave South Africa the fright of their lives in their World Cup match in Guyana by becoming the only bowler in international cricket to take four wickets in four balls. Say what you want about tattoos, but if you can do something like that, you would want it to stay with you for the rest of your life.