Pommies turn to Saqlain to solve spin problem
England are in a spin in more ways than one as they head into the second Test against Pakistan at Old Trafford on Friday looking to level the four-match series at 1-1.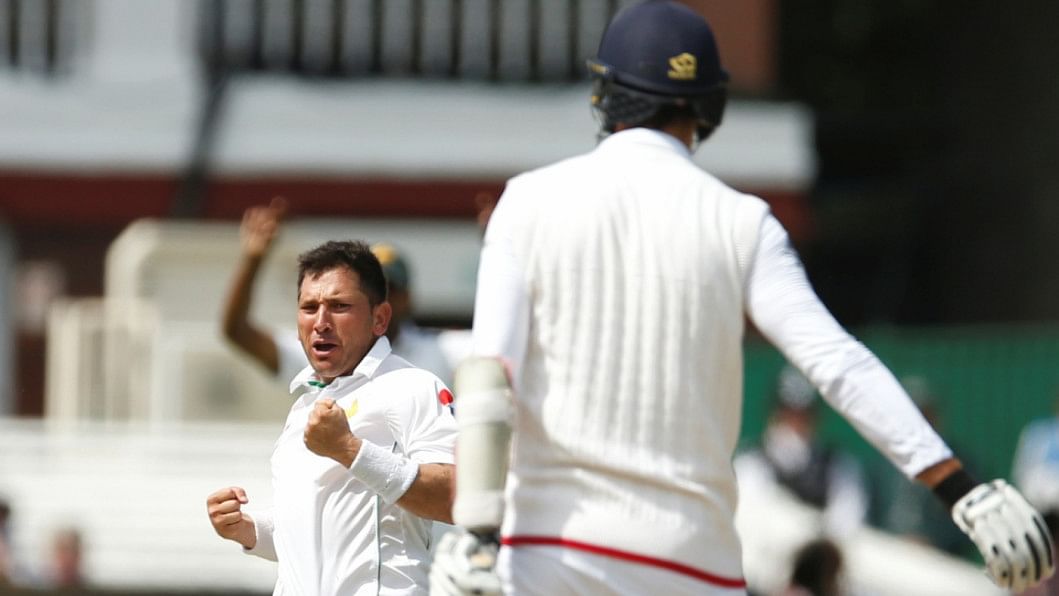 England are in a spin in more ways than one as they head into the second Test against Pakistan at Old Trafford on Friday looking to level the four-match series at 1-1.
Alastair Cook's men suffered a 75-run defeat inside four days in last week's first Test at Lord's, with Pakistan leg-spinner Yasir Shah taking 10 wickets.
Now England will hope to play Shah better at Old Trafford, where the pitch is likely to offer more turn.
They also have to decide whether to give a home debut to leg-spinner Adil Rashid, either in support of, or as a replacement for, Moeen Ali.
Not only was off-spinner Ali, who has spent the bulk of his career as a top-order batsman, out-bowled by Shah at Lord's, he also fell to him in the second innings when recklessly charging down the pitch.
England have now called in former Pakistan off-spinner Saqlain Mushtaq as a coaching consultant at Old Trafford.
While they will hope he can advise Ali and Rashid, his greatest short-term benefit may lie in tips about how to play spin.
England have been without a specialist spin coach since former Pakistan leg-spinner Mushtaq Ahmed, now in the tourists' camp, returned home in 2014.
Having picked a 14-man squad, England could field two spinners especially as both all-time leading wicket-taker James Anderson (shoulder) and all-rounder Ben Stokes (knee) have been passed fit after they each missed the first Test.
Anderson is due to return on his Lancashire home ground amid suggestions that Cook and coach Trevor Bayliss were happy to accept his assurances that he was fit for Lord's, only for the pair to be over-ruled by the selectors.
Meanwhile, Stokes was looking forward to working with Saqlain, who took four for 74 when Pakistan beat England by 108 runs in the second Test at Old Trafford in 2001.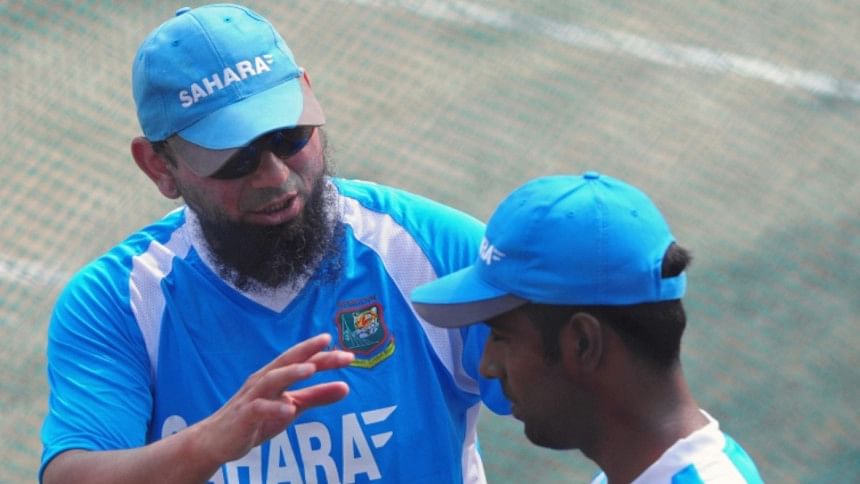 Brains trust
"You've got to use the knowledge of the people you're lucky enough to have come in and work with you," said Stokes.
"It would be silly if the batsmen didn't try to get anything out of him, pick his brains and ask how the guys who were successful against him played."
So keen are England to play 'positive' cricket that several batsmen gave their wickets away at Lord's.
Stokes hinted at a more refined approach by saying: "Old Trafford is known to spin, and obviously that's going to favour (Shah).
"So we might have to change where you have to think 'I can do this but no, I can't do that', if it's spinning and bouncing.
"It will just be working out a gameplan in terms of how to score, but not giving your wicket away."
As England, who also have question marks over top order batsman James Vince, ponder their options, it looks as if Pakistan will field the same side, although openers Mohammad Hafeez and Shan Masood may be looking over their shoulders after poor returns at Lord's.
Having come through all the hype surrounding Mohammad Amir's return to Test cricket for the first time since his 2010 spot-fixing crime at Lord's, they gave fans at the 'home of cricket' much else to talk about last week.
Misbah-ul-Haq marked his first Test at Lord's with a fine hundred which saw the 42-year-old perform a series of press-ups in celebration.
The captain's gesture in thanking military staff for the squad's pre-tour boot camp was echoed by the team after Amir had sealed victory by bowling last man Jake Ball.
But in pure cricket terms it was Shah who stole the show, and Pakistan fielding coach Steve Rixon was not surprised by England's struggles.
"I think most countries around the world play 'wristies' (wrist-spinners) quite poorly," he said.
"To see someone master it and play them well is a treat to see, but I haven't seen a lot that do it yet," the former Australia wicket-keeper added.