Pakistan bans Latif for five years over spot-fixing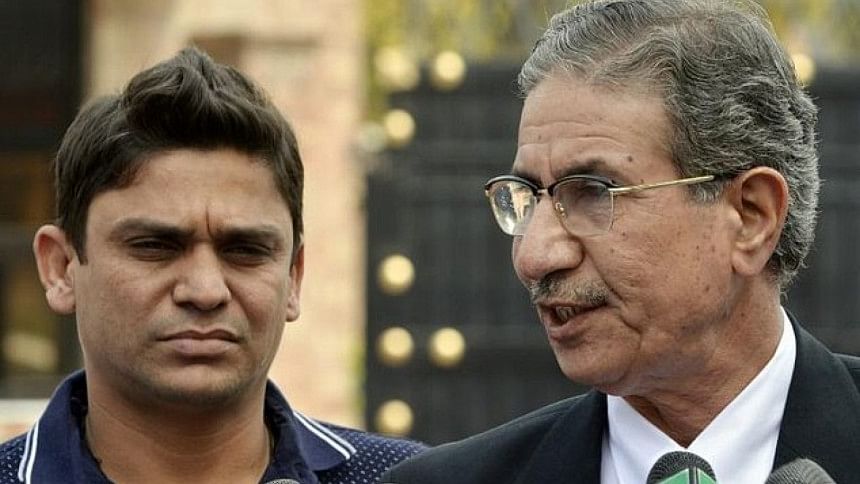 Pakistan cricket's anti-corruption tribunal Wednesday banned opener Khalid Latif for five years and fined him one million rupees ($9,489) over a spot-fixing case, the second casualty after teammate Sharjeel Khan was banned late last month.
"Latif is banned for five years and fined one million rupees after the proceedings of the case," the three-member tribunal announced.
The 31-year-old has played five one-day internationals and 13 T20Is, the last of which was against the West Indies in Abu Dhabi in September 2016.
In August, Sharjeel was banned for five years, with two-and-a-half years suspended, for his role in the spot-fixing scandal.
Latif had been charged with breaching six clauses, including the serious offense of luring other players to take part in fixing.
The Pakistan Cricket Board (PCB) provisionally suspended Latif and Sharjeel after they found evidence of spot-fixing during a Pakistan Super League (PSL) match between Islamabad United and Peshawar Zalmi in Dubai in February.
The board said Sharjeel and Latif met an alleged bookie and struck a deal. Based on the plan, Sharjeel -- an aggressive batsman who scores quickly -- agreed to play two dot balls after the first over in the match.
Although Latif did not play in that game, he was later charged with luring Sharjeel into the deal and not reporting the matter to the PCB anti-corruption unit.
Spot-fixing involves bets on the outcome of a particular passage of play, unlike match-fixing in which there is an attempt to prearrange the result of the match.
Both players were suspended provisionally at the time and withdrawn from the PSL.
The minimum punishment for the charges which Latif faced was a six-month suspension with a maximum of a life ban.
Under the PCB code players can appeal rulings before an independent arbitrator within 14 days of the decision.
Four other players -- Mohammad Irfan, Shahzaib Hasan, Nasir Jamshed and Mohammad Nawaz -- were also included in the investigation on multiple charges.
Irfan and Nawaz admitted not reporting the bookie's offer. Irfan was banned for one year with six months suspended and fined one million rupees. Nawaz was banned for two months, with one suspended, and fined 200,0000 rupees.
Both are now free to play, while the cases against Hasan and Jamshed are continuing.
Latif's lawyer Badre Alam repeatedly raised objections during the proceedings, and also filed a petition in the Lahore high court against the tribunal. But the pleas were rejected by the court.
Alam, who like Latif did not attend the announcement, rejected the verdict.
"The short decision proves that the tribunal is not impartial," Alam told media. "They had made up their mind to punish Latif. We will decide our plans only after the detailed judgement comes."
- Unfulfilled promise -
Latif had shown tremendous promise at an early age but has failed to make an impact at international level.
Having made his first class debut at 15, he led Pakistan to victory at the Junior World Cup in Bangladesh in 2004.
But once drafted to the Pakistan side for a one-day match against Zimbabwe in 2008, Latif could not cement his place on the national team.
Last year he appeared to have become a regular player in the Twenty20 squad, having scored a rapid 59 not out against England last year.
But the latest punishement looks set to all but end a career which had only briefly taken off.