'No negativity towards Amir'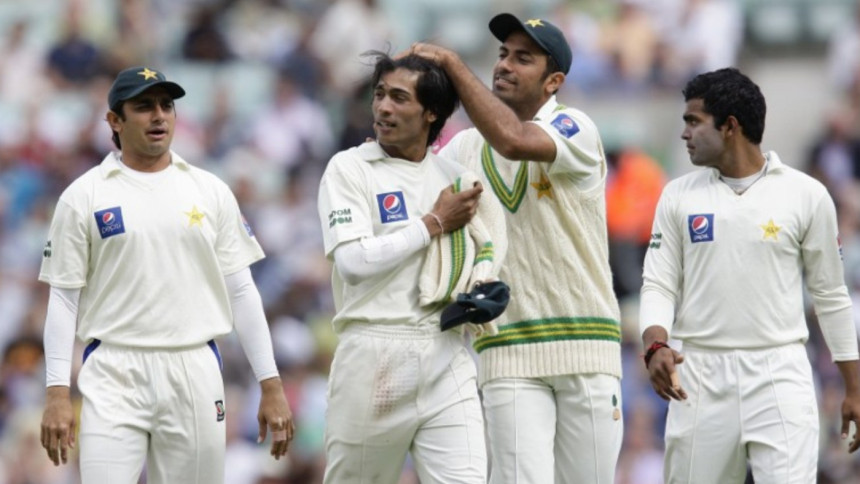 Mohammad Amir, the Pakistan fast bowler, is set for a return to the place where his career took an ill-fated turn. The left-arm quick is part of the squad that will tour England later in the month for a five-match Test series.
Six years ago, in the 2010 series, Amir, Salman Butt and Mohammad Asif were found guilty of spot-fixing that left an ineradicable mark on the game. Amir, who served a five year ICC ban, was the youngest of the trio. Though he has been selected, it is not quite sure if he will be granted the UK visa.
Stuart Broad was part of the England side that was involved in the series and also played a significant role in the fourth Test at Lord's. After Amir had ripped through the top-order, Broad combined with Jonathan Trott to add a record 332-run stand for eight wicket.
In the process, the Nottinghamshire bowler registered his highest Test score, 169 and had his name etched on the Lord's Honours Board.
"It's certainly not devalued in my mind, I still scored those runs and am still on the honours board," Broad said.
"I think the result was devalued. We couldn't celebrate - we didn't celebrate - it was all a very strange time. But I don't think any feelings will be dragged into this Test match from that Test match. I think only three or four players are playing in the England team now who were then, and Pakistan have had a huge change over.
"I don't think any ill feeling or negativity from the players will have carried through - the crowd might be a different story. We know that Lord's is a passionate crowd and they all have their own minds."
Amir returned to competitive cricket at the end of last year and soon he was drafted into Pakistan's limited-over side.
Though there was resistance from some of his team-mates, Amir won them over with his impressive performances. Azhar Ali, the Pakistan's ODI captain, said the toughest phase is over for Amir.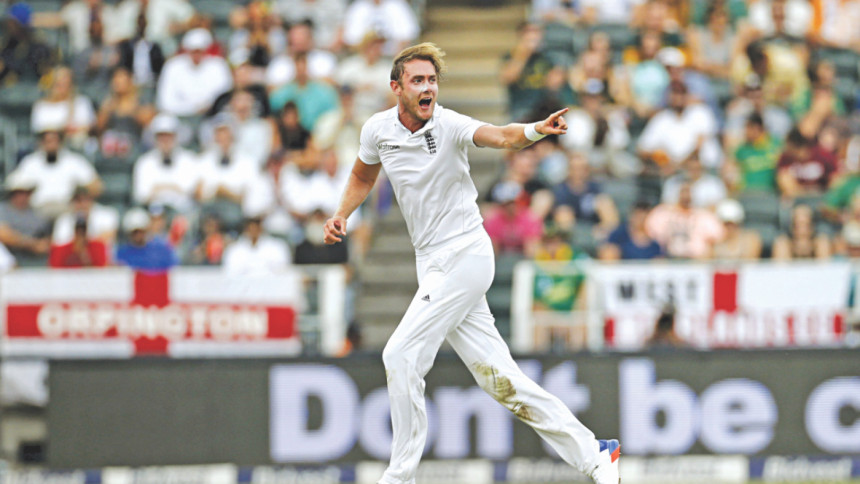 "I think he's served his time and the ICC have got their guidelines to what the punishments are for certain crimes and people have their opinion on that," Broad said. "At the end of the day as an England team to win a Test series like that is a brilliant feeling and you want to play against the best possible team you can and for quality of bowler I don't think there is much doubt that he is up there with anyone.
"I've not played him for six years but in 2010 he was a constant threat and he was Man of the Series I think. It swung round corners for him."
Broad is currently placed at number three in the ICC Test bowlers list after losing out his number one rank to team-mate James Anderson during the second Test against Sri Lanka at Chester-le-Street, and has already started working on getting it back.
"Getting to the No. 1 ranked team is the main aim but Trevor said to us in Spain when he took over 'We aren't going to move forward as a team unless some of you players raise your games and get up those rankings - we aren't going to be the best team in the world if you are sat at eight and you are sat at twelve.' It's quite an Australian way of saying it - it's a sort-yourselves-out type thing.
"We've put some performances out that have taken us up the rankings - as a team, we are lying fourth but I think we are a bit better than that. We are really good team at the moment, we have a lot of bases covered."