'Who are these girls playing cricket like boys?'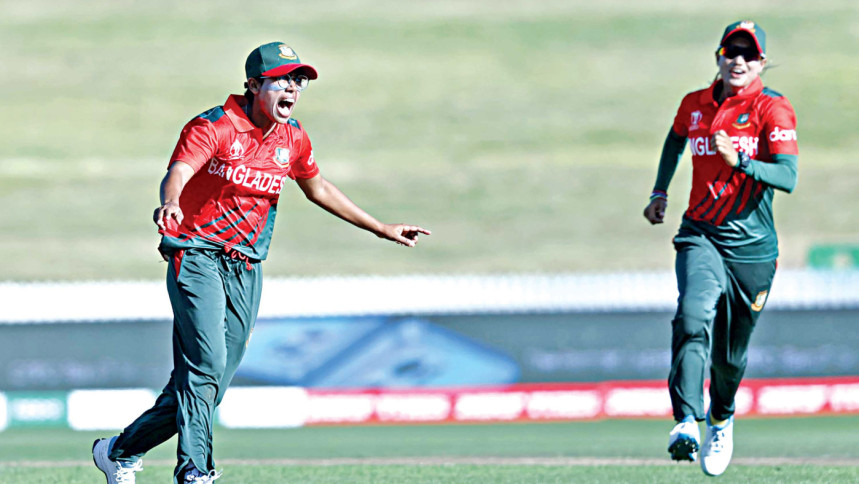 What kind of girls are they, playing cricket like boys? This was the kind of question that reverberated 40 years back in a society that typically had condemned the unconventional. Even to this day, however, this kind of disdainful and condescending mentality rears its head in society despite strides made by women in various fields.
After 40 years, Monowar Anis Khan, who was one of those to face and break the early days' barriers, however, could proudly now reply: "These are the girls who can make the nation proud."
Yesterday arrived another proud moment, courtesy of their successors, when Nigar Sultana-led Bangladesh women's team etched their names into the history books by sealing their first-ever victory in ICC Women's World Cup with a thrilling nine-run win against Pakistan at the Seddons Park in New Zealand.
"It's our victory. I am so delighted, so proud. For us, the journey was unknown. Considering that, I think this is the happiest day, most remarkable day in our cricketing history," said an excited Monowar, popularly known as Minu apa in the sports fraternity.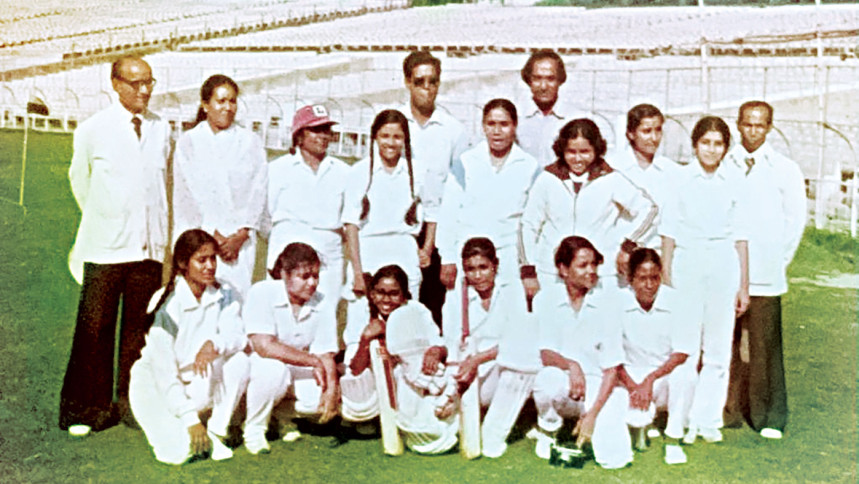 Each and every success of the women cricketers take Monowar down the memory lane as, back in those days, she was one of the few crying for a platform to materialise their dream. But she is now happy as the women's cricket gradually keeps finding its feet.
"The journey started in the early 80s. We had to hear many things from our neighbours, questions like: what kind of girls they are and why should they play out in the open like the boys when there are so many indoor games? See, one of my brothers encouraged me but another discouraged me.
"In the 1980s, there were only five countries -- England, Australia, New Zealand, India and the West Indies -- who would play in the World Cup. Bangladesh could directly compete without playing in the qualifying rounds. But no organisation came forward to support. At one stage, all activities of the women cricketers came to an end, killing off the desires and dreams cherished in our hearts," Monowar recalled the struggles the women cricketers faced.   
She said, on this auspicious day for Bangladesh women's cricket, it would be a crime not to mention the name and huge contribution of one man -- that of former coach Syed Altaf Hossain.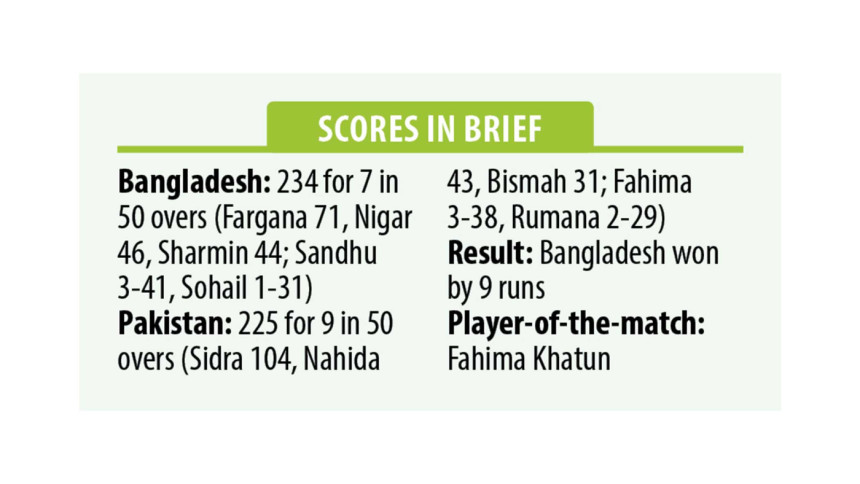 "The history of Bangladesh women's cricket will be incomplete without Altaf Hossain. You cannot imagine how those days were and we were so fortunate that we had a man like Altaf Hossain by our side. It's very difficult to give all the details of his great contribution in a short time but I just want to share one thing, he was the one who used to preserve the balls used by the boys for the girls to use afterward. He had created the opportunity for us to bowl in the net against the third division and second division players. You cannot imagine how caring he was.
"When women's cricket in the country had rejuvenated in 2006 after a long break, again, it was that gentleman who took the charge to groom them," she continued.
Monowar believes that many social barriers are now removed and that the values and mindset have evolved. She also mentioned that many are appreciating the girls for playing international cricket and added that this win would hugely inspire the next generations of girls.
She, however, was not happy with the pace of improvement in terms of providing good facilities and financial packages. "We are progressing albeit very slowly. There are no round-the-year competitions, no long-term training plan, no facilities in the district levels and no academy. Yes, if you ask, then the reply will come: we arranged salary but the question is how much? We should focus on how we can uplift the standard both in terms of facilities and financial package," she observed.
In the end, it was, however, not the number of matches the Bangladesh women's cricket team won, rather the Tigresses' attitude is what impressed Monowar the most.
"Not only against Pakistan but also in the previous match and practice games - what I saw was they never gave up in any situation," she said.
Yes, we also believe that this 'never give up' attitude of the girls will keep bringing laurels one after another.