Tamim upbeat as WC fixtures revealed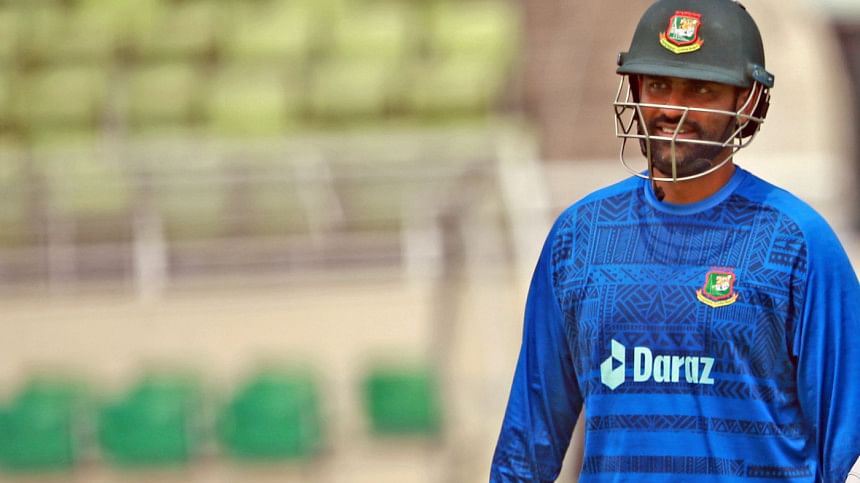 The International Cricket Council (ICC) yesterday revealed the much-awaited fixtures of the upcoming ODI World Cup in India, set to begin from October 5.
Bangladesh ODI captain Tamim Iqbal said that their experience and familiarity to the conditions make him "very confident" of the makeup of the team ahead of the showpiece event.
"This is the ultimate event. Nothing compares to a one-day World Cup because this is the most challenging white-ball format which continuously tests your game awareness and temperament. The tournament's structure gives you no scope to relax. Every team is tough and there are no easy games," said Tamim.
With Afghanistan as their first challenger in the World Cup, the Tigers will be looking to find any mental edge they can manage in the upcoming series at home on starting from July 5.
The wicket at the picturesque Dharamsala may lend help to Tigers' pace unit against Afghanistan although England at the same venue on October 10 will be a formidable challenge. The venue, however, is familiar to the Tigers as they played there during the 2016 T20 World Cup. Their third game comes against New Zealand on traditionally slow Chennai wickets which could be an added benefit as a subcontinent side.
Bangladesh would play England at Dharamsala and traverse multiple Indian cities before returning to play in Pune in their last round of fixtures.
"Playing in India is always very enjoyable. The electric atmosphere, great stadiums and the very knowledgeable cricket fans make the experience fulfilling. We have always received excellent support whenever we played there." Tamim told the ICC.
"I am very confident with the side we will take to the World Cup. There is a nice blend of experience and talent, and the conditions will be familiar."
Ahead of the marquee event, Guwahati, Thiruvananthapuram and Hyderabad will host warm-up matches from 29 September to 3 October.
Bangladesh's best performances in World Cups have not seen them win more than three matches. If the Tigers want to take a bigger step in attaining their dreams, starting from the Afghanistan series, the plans leading up to the event, will be crucial.