'Eager to express myself in every condition'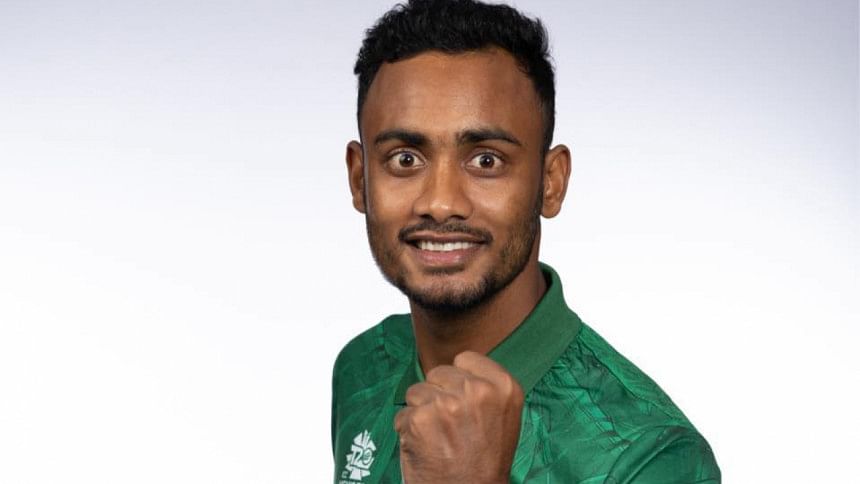 Shoriful Islam has been a part of Bangladesh's confident pace-bowling unit that has been improving leaps and bounds in recent years. The left-arm seamer has emerged as a multi-format pacer for the Tigers since making his debut in 2021 and spoke to The Daily Star's Mazhar Uddin about his bowling and a few other topics during an exclusive interview. The excerpts are below:
The Daily Star (DS): Did the ODI series against Ireland go as per your expectations?
Shoriful Islam (SI): To be honest, no. I think it was a good experience for me since it was my first time in English conditions. There is always something for seamers in those conditions and it was a good lesson. As a bowler, it is important to contribute and I always try to do that.
DS: How are you preparing yourself for the upcoming Test series against Afghanistan at home?
SI: I am here in Sylhet with the Bangladesh A team to play the third four-day game against West Indies A. I think it's a good opportunity for me to get game preparation ahead of the Test. I will look to prepare myself and utilise my opportunities.
DS: There is growing belief among the Bangladesh pace unit. Does healthy competition serve as a motivation to do even better?
SI: Definitely. As a bowler, you always think about your game and try to become the best version of yourself. Taskin Bhai, Mustafizur Bhai, Ebadot Bhai and Hasan Mahmud, all of us try to contribute and always want to win matches for Bangladesh. We are a confident bowling unit that is eager to express themselves in every condition with our positive mindset. At times, we may fail, but if we follow the right process, it will come out positive most of the times. We talk to each other and have discussions before and after every game.
DS: Tell us about your experience working with Allan Donald?
SI: I have been working on my wrist position with Allan Donald. We also talk about how we should apply ourselves in different situations. He is always very vocal and keep reminding us of our plans, which is very motivating.
DS: What is your strength as a pace bowler?
SI: I think my strength is pace and swing. However, injuries can hamper a fast bowler's rhythm. Since I recovered from my last injury, it has not been easy to increase my pace overnight, but I am working on it and I am willing to become a consistent bowler across all formats.