Stokes will be 'sweet' for Ashes, says McCullum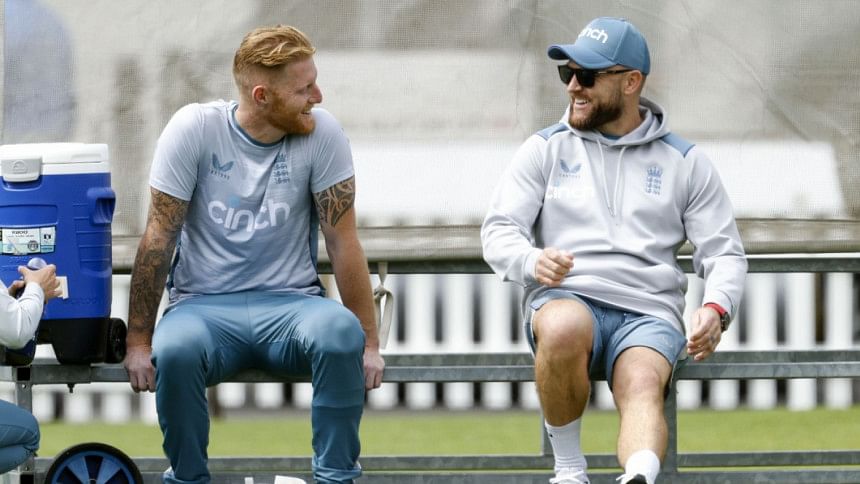 England coach Brendon McCullum says he has no concerns that Ben Stokes playing in the Indian Premier League (IPL) will jeopardise the captain's participation in this year's Ashes series.
A knee issue has long bothered Stokes and he has come under pressure in some quarters to rest the joint and skip his lucrative stint in the IPL with the Chennai Super Kings from the end of the month.
McCullum, however, said the all-rounder had built a career on peaking in big moments and the Ashes series against Australia in June and July would be no different.
"I ... believe that the Ashes is the script that the skipper is waiting to write, so he'll be sweet. I don't have any concerns," he told reporters in Wellington at the conclusion of the drawn series with New Zealand.
"I don't think he's jeopardising it. I know that Chennai set-up, I played for that franchise, and it is excellent in looking after the players.
"He knows how to get right for the big moments. His life is that, right? When he comes back into the fold and leads us into the Ashes campaign, he'll have the bit between his teeth and I think we'll be all right."
Stokes has already said he will leave the IPL early to prepare for a one-off test against Ireland at Lord's on June 1 and the first Ashes test at Edgbaston, which starts on June 16.
McCullum and Stokes have led England to 10 wins in 12 tests since taking over early last year on the back of an entertaining style of play dubbed "Bazball" after the coach's nickname.
The second defeat came in the most dramatic of circumstances on Tuesday when New Zealand triumphed by a single run to become only the fourth team to win a test after being asked to follow on.
McCullum, like Stokes, was unapologetic for the decision to enforce the follow on and said there was unlikely to be much change to the way England approached the game.
"I think there'll be tens of millions of people around the world that sat back and enjoyed that test match," he added.
"Now we have the opportunity to really ... turn our attention to what's going to be a pretty amazing time in the guys' lives - an Ashes series at home against a good Australian side.
"We'll go into it with a lot of confidence. We know it's not going to be easy, but I'm pretty sure we will play a very similar style of cricket that we've played throughout the last eight or nine months. And with eight or nine months of development of that style under our belt, we should be hard to beat."