Sohan, Yasir, Mahmud on the mend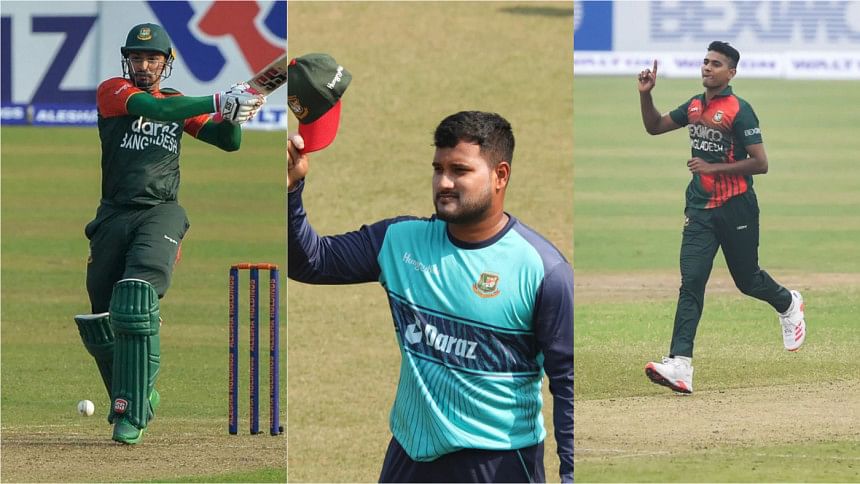 There was some good news in the Bangladesh camp as four cricketers who missed the Asia Cup due to injury have made strides in their recovery and are expected to be available for the ICC T20 World Cup in Australia next month.
Wicketkeeper-batter Nurul Hasan Sohan and batter Yasir Ali are expected to return soon, but the team management is unwilling to take any risks with Liton Das' hamstring injury although the stylish left-arm opener took part in a running session in Mirpur yesterday. On the bowling front, pacer Hasan Mahmud will complete his 21-day rehabilitation next week.
"Liton is recovering slowly but he is making progress. I think it will take another week for him to find rhythm, but the intensity of a game is totally different. We won't take any risks. If needed, we will not allow him to play. We have time in hand [before the World Cup]," BCB chief physician Debashish Chowdhury told the media on Thursday.
Sohan, who underwent surgery on his left index finger, has already joined training sessions and the wicketkeeper-batter is expected to be fit for the upcoming tri-nation series in New Zealand, also featuring Pakistan, ahead of the T20 World Cup.
"Sohan will continue skills training and will also keep wickets. His finger is in good condition but he is yet to lift a bat though he is expected to do so soon. I don't think there will be any issues," he said.
On the other hand, middle-order batsman Yasir, who suffered a back injury in West Indies in June, is waiting on a fitness test.
Bangladesh will start a three-day training camp from September 12 ahead of the upcoming tri-nation series in New Zealand.