Shakib to skip Zimbabwe tour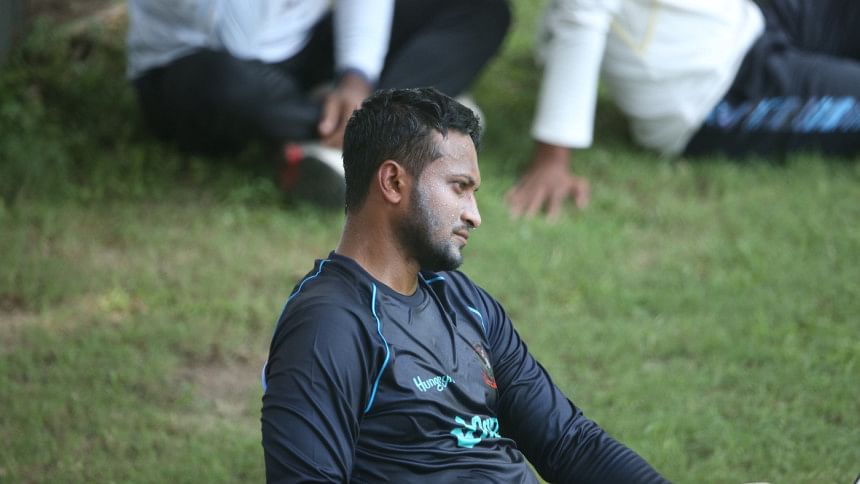 Bangladesh star cricketer Shakib Al Hasan will be unavailable for the upcoming tour of Zimbabwe, the all-rounder had already informed it to the Bangladesh Cricket Board (BCB).
"I met with the selectors unofficially to discuss the upcoming Zimbabwe tour," Jalal Yunus, BCB's cricket operations committee chairman, informed today.
"We will play three ODIs and as many T20I matches during the tour. As the ODI series won't be part of ICC Cricket World Cup Super League, we advised the senior players that they can choose to take a break.
"However, only Shakib [Al Hasan] informed us he will not be available for the [Zimbabwe] trip."
Yunus also confirmed Shakib's unavailability in the three-match ODI series against the West Indies, starting from July 10 in Guyana.
"As all the players, who are now playing in the West Indies, are available for the Zimbabwe trip, the selectors will now form the squad within a very short time.
"Although there is no issue of Super League points, we still have to win the series and that's why we want to send a full-strength side [to Zimbabwe]," Yunus added further.
Bangladesh would hardly get any break after returning home from the Caribbean tour as the series against Zimbabwe is likely to start with a T20I on July 30. However, Zimbabwe Cricket is yet to officially announce the tour schedule.