Shakib blames Tamim for series defeat against Afghanistan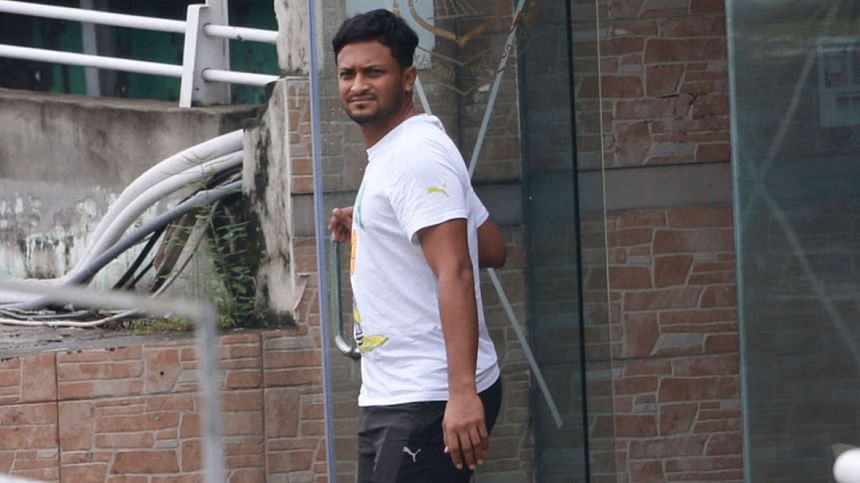 Bangladesh captain Shakib Al Hasan blamed former ODI skipper Tamim Iqbal for the ODI series defeat at home against Afghanistan earlier this year.
The all-rounder, during the second part of his interview with T Sports, said that he saw for the first time in his life that a captain announced his retirement after playing the first game of a series.
"I will completely blame the captain for our series loss against Afghanistan. I didn't see anywhere in the world a captain after playing the first game of a series coming in and emotionally saying I will not play cricket anymore. I've seen something like this for the first time in my life" said Shakib.
Tamim had announced his shock retirement from all forms of international cricket after playing the first ODI of the three-match series in Chattogram and then unretired after a day following a meeting with Prime Minister Sheikh Hasina.
Bangladesh lost that series 2-1, with the only victory coming in the third match.
"A responsible captain can never do something like this," said Shakib, adding that they were still recovering from that setback.
When asked about his team's strength and weakness in the World Cup squad, the Bangladesh skipper said that he will only miss the service of injured pacer Ebadot Hossain.
"Ebadot is my biggest loss in the World Cup and except his absence there is no weakness in my team," said Shakib.
Shakib also predicted that opener Liton Das will come back from his lean patch in the World Cup.