Rides and tunes on Shakib's mind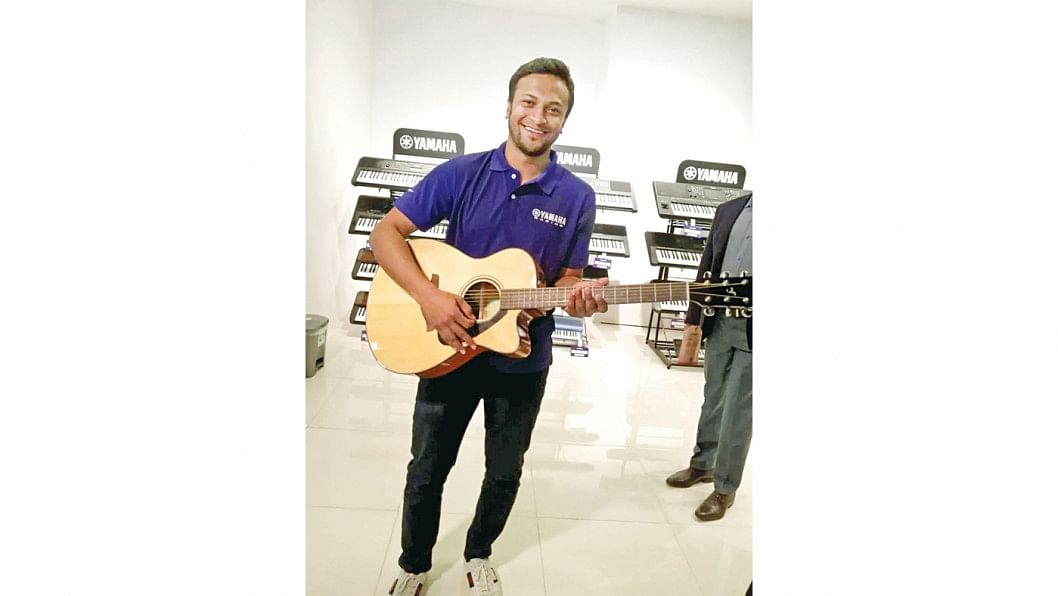 Bangladesh all-rounder Shakib Al Hasan returned to Dhaka yesterday morning  alongside the team following a three-match ODI series in Chattogram and refreshingly he was available to reporters and fielded questions after turning up in the afternoon to fulfil a commercial commitment.
All and sundry were curious to know about his availability for the upcoming Test series in South Africa after Bangladesh Cricket Board (BCB) president Nazmul Hassan confirmed on Monday that Shakib was going to play the Tests. "Since he isn't playing in the IPL, there is no other option," the BCB chief informed after the third ODI against Afghanistan in Chattogram.
However, Shakib was in no mood to talk shop. Instead, he appeared elated to share his passion towards music and riding bikes.
Shakib said that he loved to ride in his hometown of Magura and sometime attempts to do the same in Dhaka around midnight when the roads are free. He also underlines the importance of taking all necessary safety measures before driving a bike.
The premier all-rounder added that he loved music and tunes were a must when driving around. He also elaborated on his love affair with a classic instrument, the guitar.
Despite these unusually enthusiastic tangents, reporters remained keen on knowing his decision regarding the Tests series in South Africa.
Hassan had added during his earlier comments: "After the game today (Monday), I had a talk with Shakib from afar. I can't go near. I told him that when you return after playing the South Africa Tests, I will sit down with you. He told me with a smile 'whatever you say'."
Yesterday, Shakib responded only with a wry smile when queried about those comments.