Shakib's father tests positive for coronavirus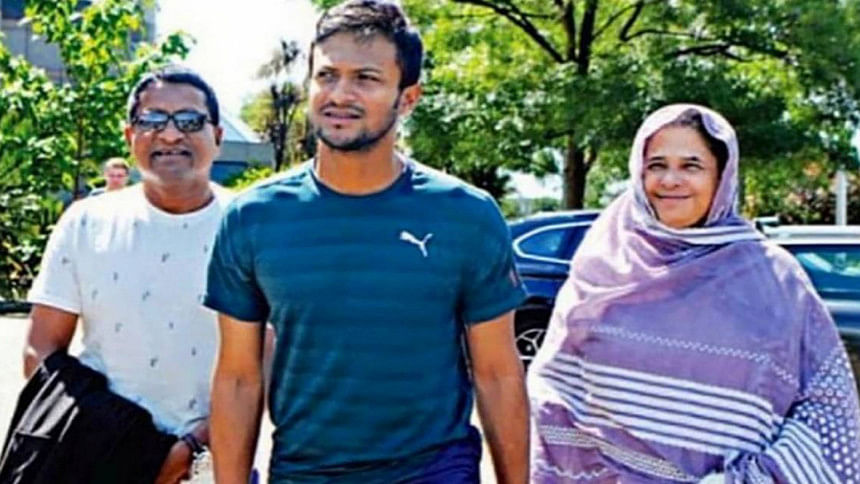 Bangladesh ace all-rounder Shakib Al Hasan's father, Mashrur Reza, has tested positive for coronavirus.
He took the test after suffering from cold for a few days and the result came back positive today, according to a family source.
Shakib's mother Mashrur Reza had also taken the coronavirus test but is yet to receive her result, the source added.