Pakistan demands neutral World Cup venues in row with India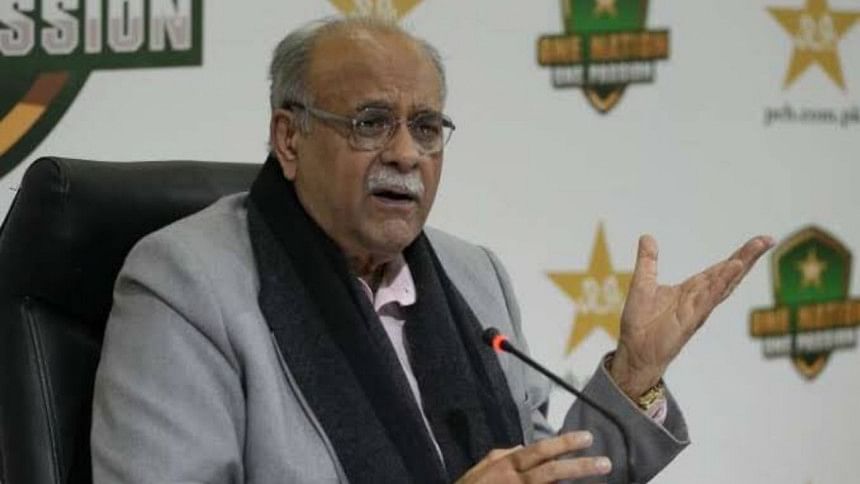 The chairman of Pakistan's cricket board is demanding his side's World Cup games are moved out of host country India if their arch-rivals refuse to travel to Pakistan for September's Asia Cup, a report said Friday.
Arrangements for the one-day international World Cup, which is due to start in October, remain shrouded in mystery, with the Board of Control for Cricket in India (BCCI) so far failing to release a match schedule or list of venues.
It is an extraordinary situation less than six months before the start of a quadrennial global sporting tournament.
How to accommodate Pakistan appears to be at the heart of the delay, with the nuclear-armed neighbours -- both of them cricket-obsessed, but who have fought multiple wars since independence from Britain in 1947 -- mired in diplomatic disputes.
Pakistan is itself hosting the Asia Cup, another 50-over tournament, in September, in which India normally participates.
But the BCCI -- the world's richest and most powerful cricket body -- has refused to travel to Pakistan for several years citing both the diplomatic tensions and the country's challenging security situation.
It wants its Asia Cup games moved out of Pakistan -- and Pakistan Cricket Board chairman Najam Sethi demanded a reciprocal arrangement for the World Cup in an interview with The Indian Express newspaper on Friday.
"If India now wants to have a neutral venue and accepts the hybrid model, then we'll use the same hybrid model in the World Cup," he said.
Pakistan would be willing to play their World Cup games in Bangladesh or any other venue acceptable to India, he said, calling it "a model that goes forward and resolves this political logjam" between the two countries.
The BCCI is headed by Jay Shah, the son of India's powerful home minister Amit Shah.
But Sethi, a former journalist turned cricket administrator, called on the Indian cricket body to "stand up" to New Delhi and insist on being allowed to travel to Pakistan as "it cannot cite security as an issue anymore".
There was no immediate reaction from the BCCI to Sethi's comments.