No opportunity for lobbying in the national team: Mashrafe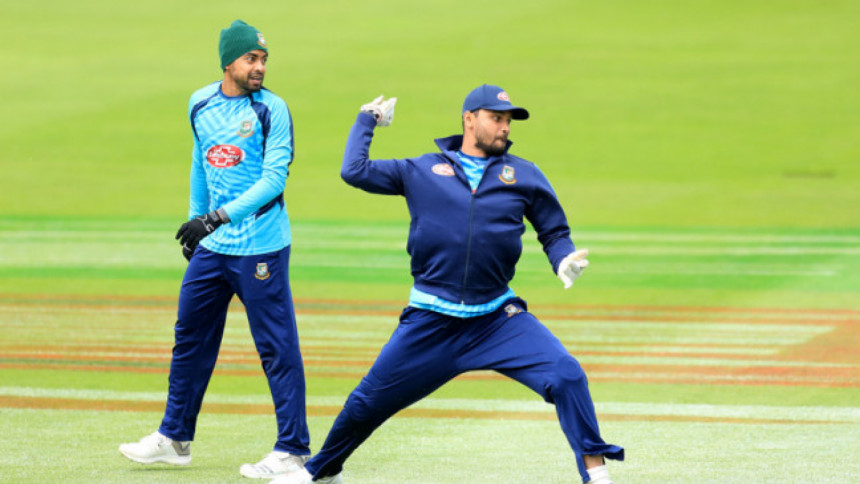 News regarding what pacer Abu Jayed Rahi said about his exclusion from the Test squad for the Sri Lanka series had been making the rounds in social media. During recent interviews, Rahi had said that no one was lobbying for him and that perhaps someone in the team did not want him.
Rahi landed in hot water with those remarks as the pacer himself later said in another interview that he felt his international career is in a precarious position. Former Bangladesh ODI skipper and pace legend Mashrafe Bin Mortaza knows all about the pangs of being left out of a squad or having to deal with exclusion. Mashrafe's own international career has seen such lows after he stepped aside from ODI captaincy. The former skipper was asked about the comments Jayed made following today's Dhaka Premier League (DPL) match between Legends of Rupganj and Sheikh Jamal Dhanmondi.
The questions regarding whether there is lobbying in the national team had been creating an uproar in the country's cricketing fraternity.
"There is no opportunity for lobbying in the national team," Mashrafe began following his side Legends of Rupganj's dominating eight-wicket win over champions Sheikh Jamal, who lifted the trophy following today's match.
"In the national team, if you perform, you will play and if you don't perform, you won't play. You have to be professional. Everyone goes through bad patches in life and Rahi is going through that. Instead of discussing such things, I am hopeful he will find a way to return," Mashrafe added.
Rahi had been Bangladesh pace unit's mainstay for a while and statistically, his 30 wickets in 13 Tests from 18 innings at an average of -wise, his 30 wickets in 13 Tests from 18 innings at an average of 37, makes him one of the most-successful Test bowler in recent times for Bangaldesh. All that was before he was unable to get a match in New Zealand despite getting wickets in the warm-up match.
"Ofcourse he is a good bowler," Mashrafe said about Rahi.
"What I like about him is that he never gives up. Now Taskin [Ahmed], Ebadot [Hossain] are bowling well. This happens. Rubel [Hossain] came back after bowling well in New Zealand and it was the last ODI he played for Bangladesh. There was little chance of Rubel being excluded but others are bowling better than him. That's why it happened. Ofcourse it's frustrating for a player but there is tremendous competition in Bangladesh's fast bowling department at the moment. Now Taskin, Ebadot are playing well and Shoriful [Islam] is doing well in all formats. So instead of exposing yourself outside the field, [Rahi] should expose himself on the field [through performances]," Mashrafe opined.