Need more pitches like Perth to revive Test cricket: Tendulkar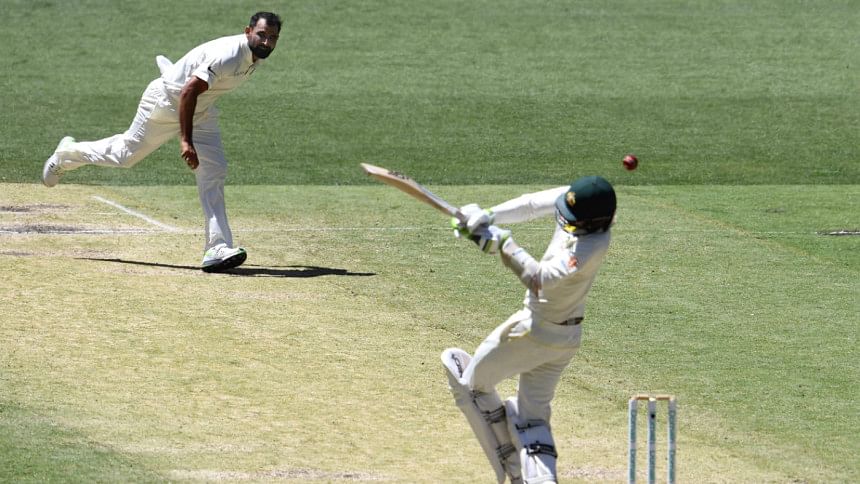 India legend Sachin Tendulkar said that the Perth pitch, used for the second Test between Australia and India and rated as average by the match referee, was the kind of pitch that Test cricket needed.
There has been an ongoing debate about making Test matches into four-day affairs and playing more limited overs matches but the Perth pitch provided an excellent platform for how exciting Test cricket can be.
The greenish looking pitch, dubbed as the Green Mamba by the Sydney Morning Herald saw lively fast bowling from both sides while spinner Nathan Lyon picked up eight of the 20 India wickets.
Tendulkar wrote on his twitter that the pitch truly Tested the skills of the cricketers and was by no means an 'average' pitch.
"Pitches play a crucial role, especially in Test cricket. In order to revive Test cricket and generate excitement, we need to provide more pitches like the one at Perth, where the skills of batsmen and bowlers are truly TESTed. This pitch was by no means "Average"," Tendulkar wrote, slamming the match referee's assessment.
The pitch received the lowest pass mark provided by the ICC when they rate the pitch and outfield of Test grounds even as it made for a highly entertaining Test match. Why it received such a low rating is a matter of speculation but a Cricket Australia report suggested that it might have had something to do with 'uneven' bounce.
Australia's former paceman Mitchell Johnson wanted to know what 'a good pitch is' while Michael Vaughan called it a 'tremendously exciting pitch'.
Nothing wrong with it. It was exciting to watch a contest between bat and ball for a change and not these dull flat tracks being served up constantly. I'd actually be interested in knowing what a good pitch is? Hope for another exciting test at the MCG  https://t.co/Q1vOYm6AaB Mitchell Johnson (@MitchJohnson398) December 21, 2018
And they wonder why Test Match cricket is struggling .. Was a tremendously exciting pitch which had a bit for everyone .. Should be more like this IMO .. https://t.co/c5jx99oQfOMichael Vaughan (@MichaelVaughan) December 21, 2018
The second Test, scheduled to start on 26th December on Boxing Day at the MCG is to closely resemble the pitch that was used in the Sheffield Shield match last month where 32 wickets fell inside three days.