Miraz 'willing to play' county cricket if schedule permits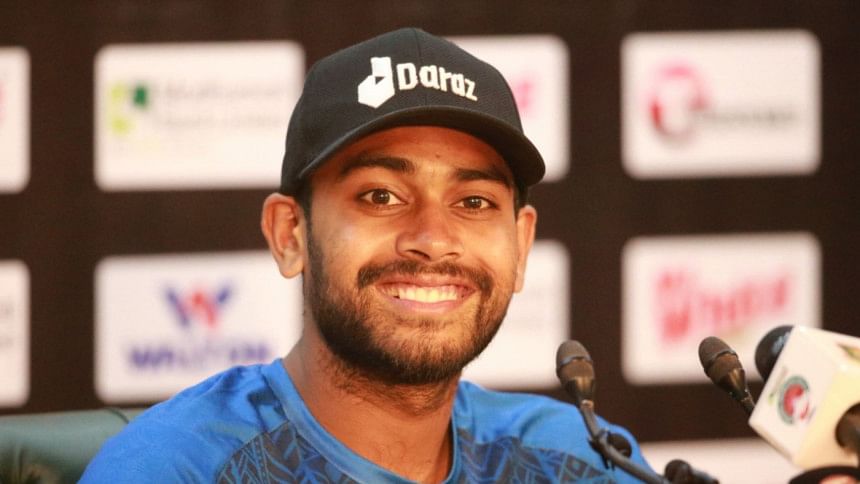 Mehedi Hasan Miraz has expressed willingness to play English county cricket after talking to English spinner Jake Lintott.
Lintott recommended his county club Warwickshire to rope in the Bangladesh all-rounder to play the one-day competition of the English domestic season in August.
"Lintott played in our Premier League [Mohammedan] side and plays for Warwickshire and he told me that you can play for us in August during a one-day tournament. There could be national team matches in our schedule so if that happens then I won't be able to play. However, if we don't have matches then I will ask the board for NOC. I am willing to play," Miraz told The Daily Star on Sunday.
The 2023 One-Day Cup in England will run from August 01 to September 16 and as far Miraz is concerned, there is around a six-week interval of national commitment following the end of Bangladesh-Afghanistan series on July 16, after which the Asia Cup is set to begin on September 02. There has been no discussions on an official basis with Warwickshire.
"Maybe he [Lintott] told them that you could look at Mehedi Hasan Miraz. I haven't spoken to anyone from Warwickshire officially. It will be in the August window if it happens," Miraz further informed.  
Replying to a query from The Daily Star, Lintott said: "I recommended him (Miraz) to Warwickshire. Nothing is sorted yet."
Lintott, who signed his first professional contract with Warwickshire ahead of the 2021 season, had featured alongside Miraz for Mohammedan Sporting Club in the recently concluded Dhaka Premier League (DPL).
Mohammedan ended fifth in DPL but Lintott's left-arm wrist spin made impact, with his five-wicket haul against Brothers Union remained the tenth instance of a fifer in the latest DPL season. The duo combined to scalp 23 wickets for their side – with Lintott registering 17 of the lot in six outings.