Malan proud to silence critics with thrilling century
England win the four-match series 3-1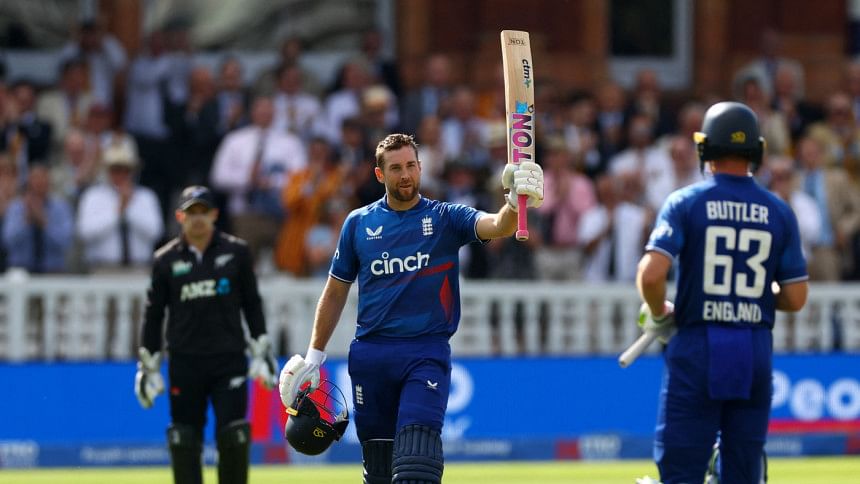 England's Dawid Malan said he was delighted to silence his critics after blasting a match-winning century in his side's 100-run win against New Zealand on Friday.
Jos Buttler's team scored 311-9 from their 50 overs before dismissing the Black Caps for 211 at Lord's to win the four-match series 3-1.
Malan was last month named in England's provisional World Cup squad for the tournament that starts in India next month.
But some pundits argued his place in the world champions' squad was under threat, with young gun Harry Brook pushing for selection.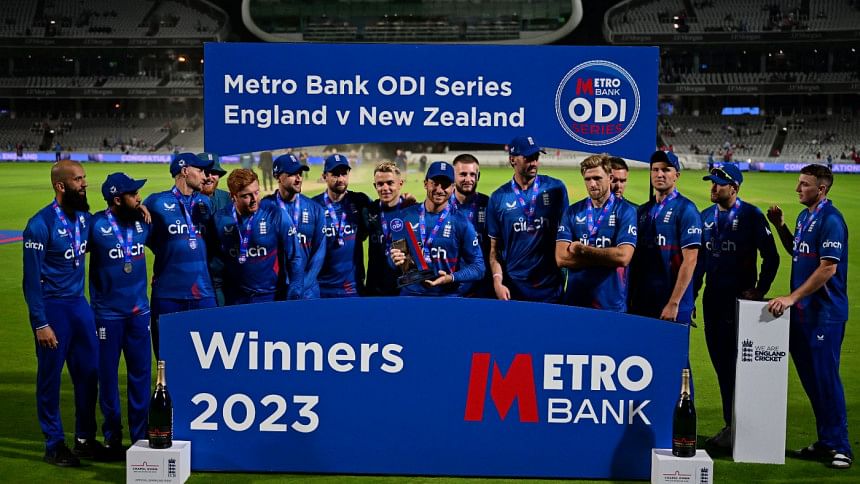 Malan, named player-of-the series after scores of 54, 96 and 127 in his three innings, said it was nice to prove himself.
"I got the call I was going to the World Cup and then obviously there was a little bit of noise leading up to it. But that's part and parcel of World Cups, and part and parcel of being a professional cricketer," he said.
"Until you're on the plane you never really know if you're on it or not.
"It's satisfying from my point of view to be able to silence some people who always have some negative things to say but my job is to score runs.
"As long as I can keep doing that hopefully I can keep the support from the changing room because I always felt that from the guys that matter inside there."
Malan averages an impressive 61 in 21 ODIs, but said it was hard to win a place in a side packed with white-ball batting stars such as Joe Root, Ben Stokes and Jos Buttler.
"It's incredibly tough and you have to score runs. I guess whenever there is a spot under scrutiny there are always going to be guys pushing for those spots. That's just the territory because those guys have been so good for so many years," he said.
"All I can do is score runs and hope that matters. From a personal point of view I feel I've been pretty consistent in both white-ball formats when I've been given the opportunity."
Malan, who missed the second match of the ODI series for the birth of his second child, said he would be on baby-sitting duty when he returned home.
The baby is named Dawid -- the fifth generation the name has been used.
"My wife doesn't like the name so they're calling him 'junior' from what I've been told," the 36-year-old joked.