Khaled Mahmud lambasts Fizz's reluctance to play Tests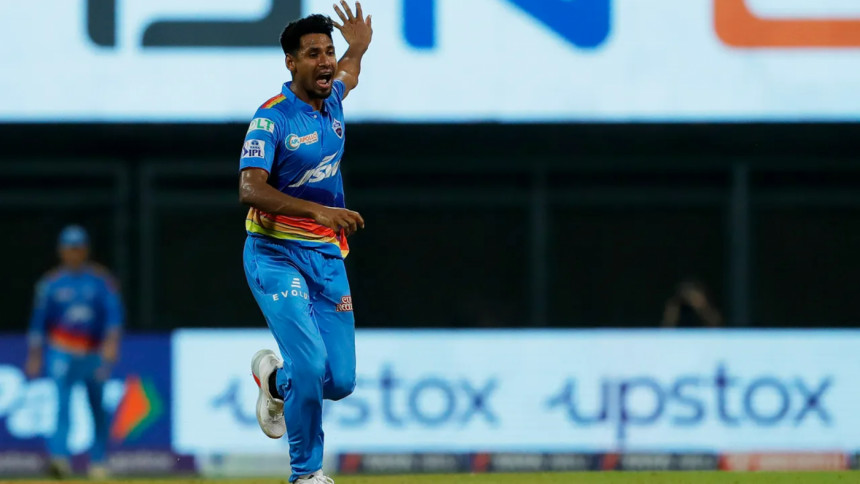 Bangladesh team director Khaled Mahmud came down heavily on pacer Mustafizur Rahman regarding his reluctance to play Tests. 
Mahmud said that the left-arm pacer has not yet reached the level of Shakib Al Hasan, Tamim Iqbal or Mushfiqur Rahim and that he could be afforded the luxury to pick the formats he would want to play. 
"How old is Mustafizur? How long has he been playing cricket? He is not like Shakib, Tamim, Mushfiqur or Mashrafe who has given his service to the national team in all three formats for a number of years. It is important to play for the country," Mahmud told the media at the Sher-e-Bangla National Stadium in Mirpur today. 
"I want Mustafizur to play Tests for Bangladesh. Considering his technical and tactical aspects, he is the best pacer we have got. He is a dangerous pacer in the white-ball format but I believe he can be a dangerous bowler in red-ball cricket as well," added Mahmud. 
Mustafizur, who has long been speculated to be reluctant to play the longest format, has recently revealed in an interview with The Daily Star that he would rather focus on T20s and ODIs to stay fit for a long time. 
The 26-year-old has not been included in the Tigers' squad for the first of their two-Test series against Sri Lanka as the pacer is currently playing for Delhi Capitals in the IPL, for which he has been granted NOC by the BCB. 
However, the BCB president Nazmul Hassan had said that Mustafizur, despite not being included in the Tigers' current red-ball contract after the player relayed his intentions to the board, would 'have to play in the Sri Lanka series if BCB wants'. 
It is Hassan, who has repeatedly told the media that if any cricketer does not want to play any specific format, he would be allowed to do so given he informs the board of his intentions beforehand. But Mahmud today said that this very statement from Hassan had terms and conditions included in it.
"When [Nazmul Hassan] Papon bhai said that players can discuss with the board which format they would want to play, he only meant for the senior players and not for everyone.  Now if [Mahmudul Hasan] Joy says that he would only play ODIs and won't play Tests anymore, how will that work?
"The likes of Shakib, Tamim are in their mid-30s. They need breaks. They deserve it. But, for example, Liton Das does not deserve rest. So, I think Mustafizur must play Tests. This is his peak time. We are not saying that he must play all the Tests, but I would like to see him play 6-8 Tests in a year," added Mahmud. 
Mustafizur had mentioned workload management as the main reason behind excluding himself from one specific format. However, according to Mahmud, the workload would remain the same even if he continues playing all three formats simultaneously. 
"How many matches does he play in the IPL? Let's say six. Khaled [Ahmed], Ebadot [Hossain], Taskin [Ahmed] and Shoriful [Islam] probably combine to bowl 60 overs in two innings of a Test. So, I think the workload is the same. How is it that he is taking more workload [if he plays Tests]? 
"He plays the most matches in IPL, a tournament which is in no way an important competition considering Bangladesh's perspective. He needs to be more focused on playing for Bangladesh. I think Mustafizur will understand. The Bangladesh team really needs him at this moment," Mahmud added.