Kohli-Ganguly's presumed rift intensifies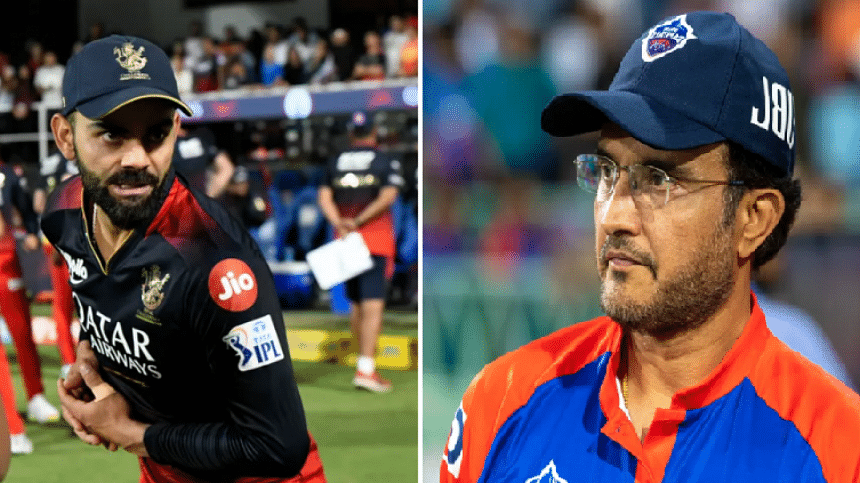 Passive-aggressive gestures between Virat Kohli and Sourav Ganguly have got the social media buzzing of late.
While Kohli continues to lead the batting order for Royal Challengers Bangalore in the ongoing Indian Premier League (IPL), Ganguly is playing a role in Delhi Capitals as their Director of Cricket.
During the two sides' fixture on Saturday, Kohli and Ganguly gave strong indication to the notion that they were not in the best of terms, to say the least; triggering the ball of gossip to start rolling.
Before Kohli had contributed with a 34-ball 50 that resulted in a 23-run win for his side in that game, he was seen directing a stare at 'Prince of Calcutta' while he was padded up.
In the second innings, while Ganguly was sitting in the Delhi dugout, a photo of Kohli also went viral, where he was looking towards Ganguly but the latter did not make eye contact and appeared contemplative.     
If Kohli's gestures were not conclusive, on the other hand, Ganguly blatantly added fuel to the fire as he refused to shake hands with Kohli. As the two approached to complete the formality, Ganguly broke the queue and skipped Kohli to meet the remaining Bangalore players.
Following the match, the two have reportedly "unfollowed" each other from Instagram as well, with Kohli making the first move. 
The relationship between two Indian stalwarts can be presumed to have had soured in 2021 when, under the leadership of Ganguly as the then Board of Control for Cricket in India (BCCI) president, Kohli had resigned as India's T20I skipper and went on to hand over ODI and Test captaincy as well.
Delhi and Bangalore are set for a clash on May 06.