Imrul admires captain Shakib's risk-taking knack
Experienced Bangladesh national cricketer Imrul Kayes is far from being an unfamiliar figure when it comes to captaincy as the left-hander had successfully managed to twice lead Comilla Victorians to glory in the Bangladesh Premier League (BPL), the country's franchise-based T20 cricket competition, since he was appointed captain in 2019.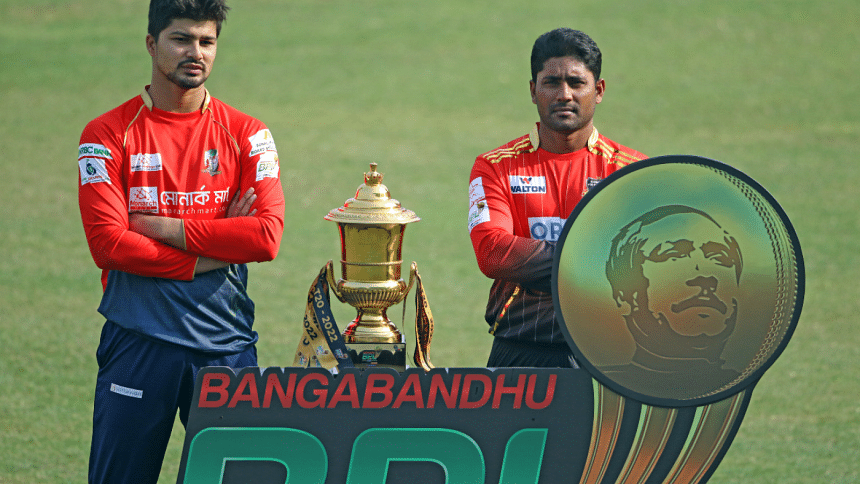 Now that Bangladesh cricket entered a new era yesterday with Shakib Al Hasan reassigned as the Tigers' Test captain, The Daily Star caught up with the 35-year-old today to gain insights on the latest development as Imrul fits the profile of someone who knows what it is like to lead.
Bangladesh will only benefit with Shakib at the helm:
"The biggest factor to consider here is when someone like Shakib is at the helm, there is nothing to worry about if we consider the extent of his involvement on the field and the fact that his understanding of the game is so detailed," said Imrul, who has tallied 1797 runs in 39 Tests for the Tigers so far while showcasing three centuries and four fifties.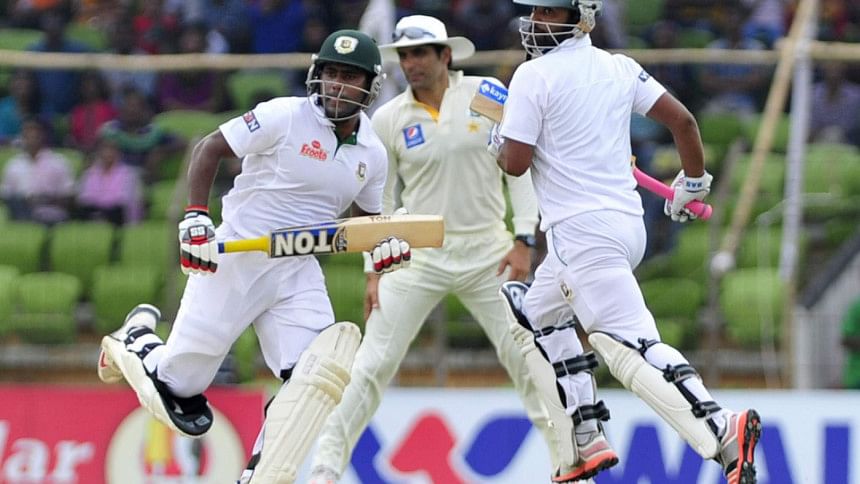 "You see, it's not like Shakib is not involved with captaincy these days. If you look into the domestic circuit, like BPL, you'd see he had led his side well. With his experience and knowledge, if Shakib can deliver on the field, it will bring huge benefit for Bangladesh cricket."
Risk-taking adds to Shakib's virtue:
Imrul, having seen up-close how Shakib goes about his business on the field, as a teammate and also from the opponents' perspective, brings forward a crucial aspect of the star performer's repertoire, which sets him apart from the rest.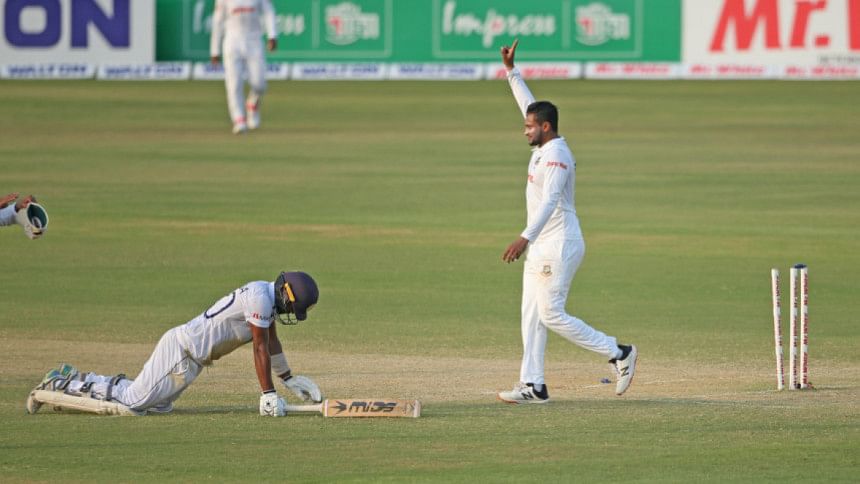 "It is not only about his reading of the game. In a way, Shakib as a captain is a kind of a gambler. Look, captaincy demands that you do not always stick to basics and often gamble with your decisions. Of course, there will be losses on the way, but an intelligent captain has the ability to take necessary risks and by doing so can often take his side to victory from the brink of defeat," said the left-handed batter, who also shares the burden of wicket-keeping when needed.  
"This [risk-taking] is a feature of Shakib's captaincy. He has the knack of taking calculated risks with his bowlers, which many other captains end up avoiding."
More incentives for juniors to raise their game:
Asked how much of an impact the all-rounder's attitude and performance on the field will create, Imrul said, "This is not only relevant to us but also globally, if you look, proactive and out-of-the-box thinking from the skipper brings reward, more often than not.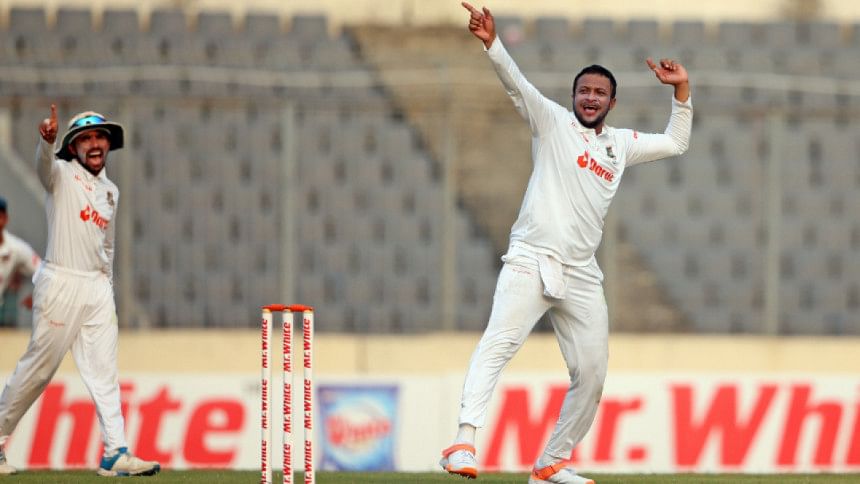 "One of the biggest positives is that when you have a performer like Shakib, the ones who are juniors or up and coming, they would try to get close to the leader by performing as well, that's the nature of how things go. When the younger players will see Shakib scoring a fifty, for example, they would have more incentives to raise their game to get to his level; and that's how the overall standard will rise.
"Everyone in the country currently sees Shakib as a role model. If he continues for a few years by leading from the front, he would end up rubbing off a lot of his knowledge onto the juniors.
"The bottom line is, if the next generations can learn from Shakib, our country will benefit a lot. But it all depends whether he'd be able to maintain fitness consistently and manage his level of engagements.
Imrul's expectations:
"Personally speaking, I'd love to see Shakib play and lead the Test side for the next three years. And if that happens, we will certainly reach a much better state than where we are now," concluded Imrul, whose career-highest 150 against Pakistan at home in 150 led to memorable partnership with fellow opener Tamim Iqbal and the 312-run stand, to this very day, remains as Bangladesh's highest partnership for the opening stand.