'I miss you not only as a great cricketer but also as a great friend'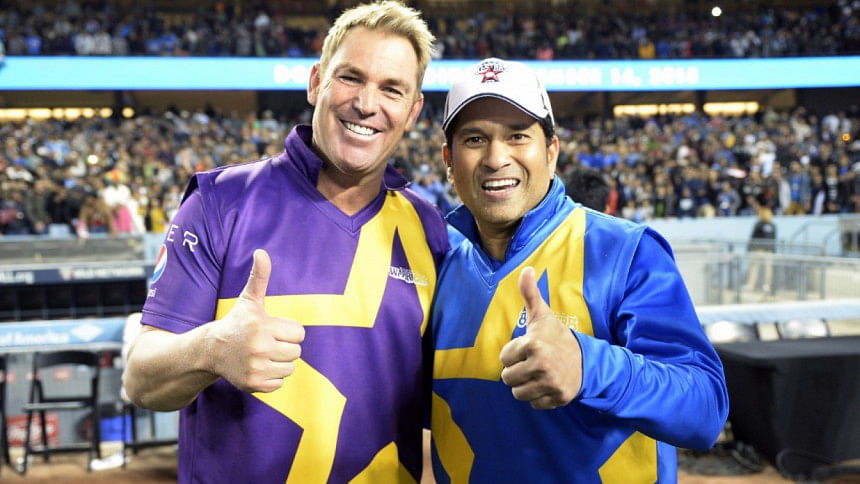 India great Sachin Tendulkar and the late Shane Warne shared countless memorable battles on the pitch in sparkling India-Australia contests but they were also known to have a great relationship off the field.
 
Saturday marked the first death anniversary of the legendary figure, who passed away from a heart attack on March 4, 2022, while being on a holiday in Thailand. The incident sent shockwaves across the cricket world stunning fans around the world who idolized the leg-spinner. To mark the occasion, fans and the cricketing fraternity have flooded social media handles with tributes for one of cricket's greatest ever.
Amongst them was Tendulkar who wrote on Twitter, "We have had some memorable battles on the field & shared equally memorable moments off it. I miss you not only as a great cricketer but also as a great friend. I am sure you are making heaven a more charming place than it ever was with your sense of humour and charisma, Warnie!"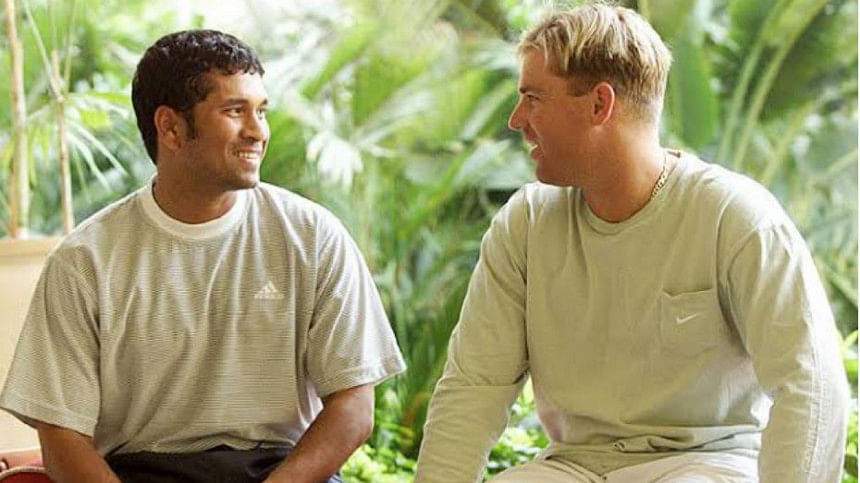 While Tendulkar holds the record for most runs scored in Tests and ODIs, Warne sits second in the list for most wickets taken in Tests, with 708 scalps, only behind Sri Lanka off-spinner Mutiah Muralidharan, who has 800 wickets to his name.
Tendulkar recently recalled a dinner he had at his house with Warne revealing the late Australian's incompatibility with spicy Indian food at the Hindustan Times Leadership Summit 2022.
"I had invited Warnie over, said come to my place and we will have a nice meal. I checked if he is fine with Indian food and he said, 'Yeah, yeah! Don't worry'. I asked him if he is fine with spicy food and he said to avoid too much spicy stuff. I told the chef and he prepared accordingly," Tendulkar reaclled.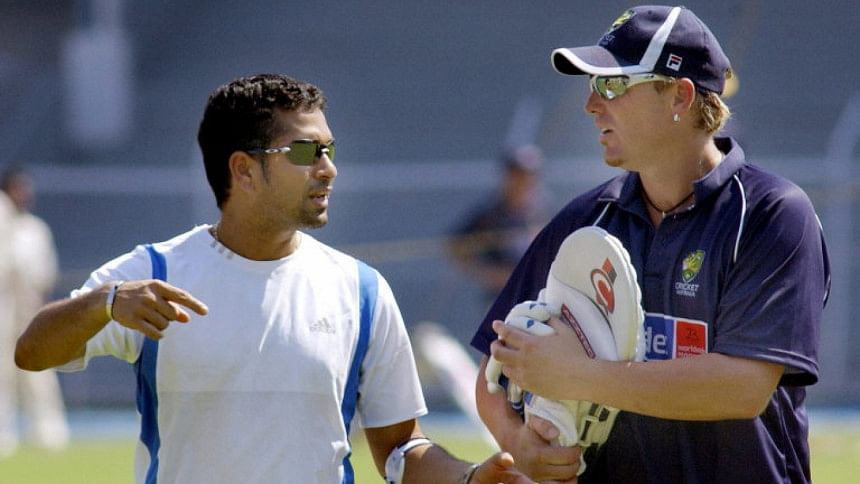 "I invited my manager as well and here we are, sitting at a table, I am serving everyone. Warnie is eating a little bit and then looking around. I asked him, how is the food are you okay with it? Is it too spicy for you? He said oh, no it's delicious. Suddenly my manager looks at Warnie and asks what happened because he was going on nudging him. Warnie said, take some food from me because it is too spicy and I can't tell Sachin.
 
"Eventually, we were in the kitchen. I had only heard stories about Warnie's baked beans and stuff. But that was the reality, he was into sausages, baked beans and all those kinds of things. We ended up ordering a pizza for him. He didn't want to hurt my feelings and kind of handled that well despite the food. He was never comfortable with Indian food is what I discovered that evening," said Tendulkar.
 
Warne's last meal was a plate of Vegemite and toast shared with a friend at the Thailand resort where he died hours later. The poignant detail was revealed by The Sporting News CEO Tom Hall, who was already on the island of Koh Samui when Warne and three mates arrived.
"I have dined with Shane in many fine establishments, but rather than sample some of the local Thai fares, we tuck into a plate of Vegemite on toast," Hall wrote in an article on the outlet's website.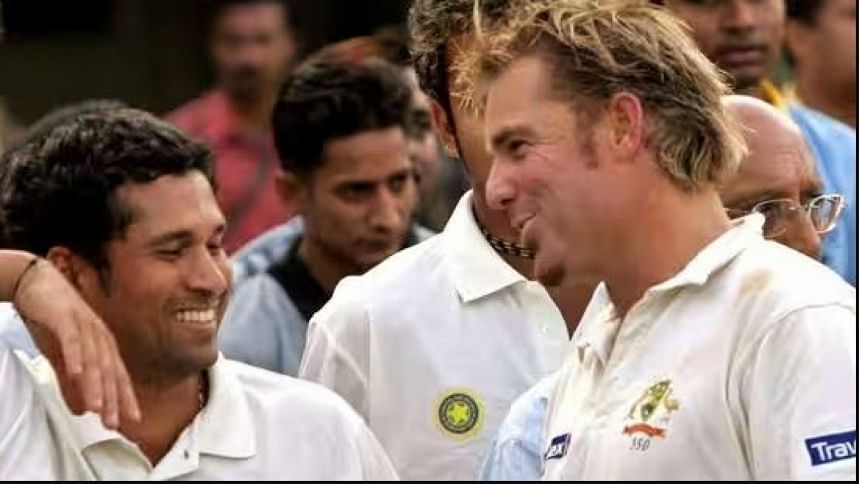 While Warne had a larger-than-life personality and lived a rich and lavish lifestyle, he was a true blue Australian, Hall said.
"Shane chomping away: "Geez, you can't beat Vegemite with some butter, always great wherever you are in the world," he told Sky News Australia.
"An Australian through and through - this was to turn out to be his last meal," he added.