'I back myself to hit good balls': Kohli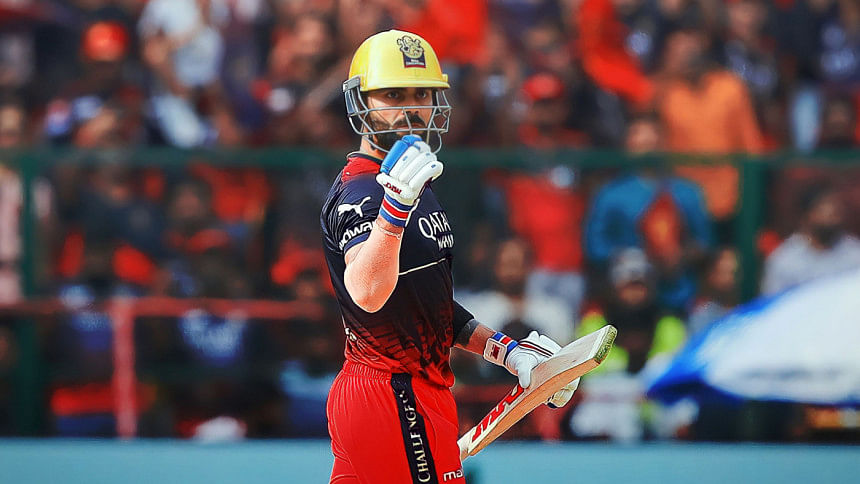 Despite scoring a 34-ball fifty against Delhi Capitals, Royal Challengers Bangalore skipper Virat Kohli expressed his disappointment at not being able to continue a good start.
Bengaluru set a target of 175 for the Delhi Capitals, a target Kohli believed was good enough for the pitch. But a 200+ score was also on the cards according to the RCB batsmen.
"I was quite disappointed that I got out to a full toss. I've been playing really well. I wanted to make sure that after fifty, I was targeting 30-35 runs off the next 10 balls. That's how I play. That would've helped us get past 200.
"One thing I mentioned to the guys in the change room was that 175 was enough on this pitch. It slowed down considerably when the spinners came on. Even the balls to hit off the back foot off Kuldeep were holding up, unlike the other games we played.
We did well to get to that score and had the belief it was enough," Kohli said after the match.
Kohli also spoke about how pressure can be put on good bowlers bowling good lengths. Saying that one of his strengths was to put away balls that were on the up, the 34-year-old said that he backed himself to hit good shots in key moments and that feeling inspired him.
"When I've played my best cricket, those are the balls I've put away consistently (length balls on the up). That helps me to put pressure on the bowlers. When I put away their best balls, they're going to try to do something else. I back myself to hit good balls and the best bowlers in the opposition.
"That's how I motivate myself to play out there. Very happy to get two points. We kind of let it slip away in the last two games. For us to bounce back like this was very crucial. That was a different mentality and phase altogether (T20 World Cup 2016 semis). I was in a space where I felt I could hit any ball. I back myself to hit good shots. When they come off, they look good," Kohli concluded.