'Got the exposure we always craved'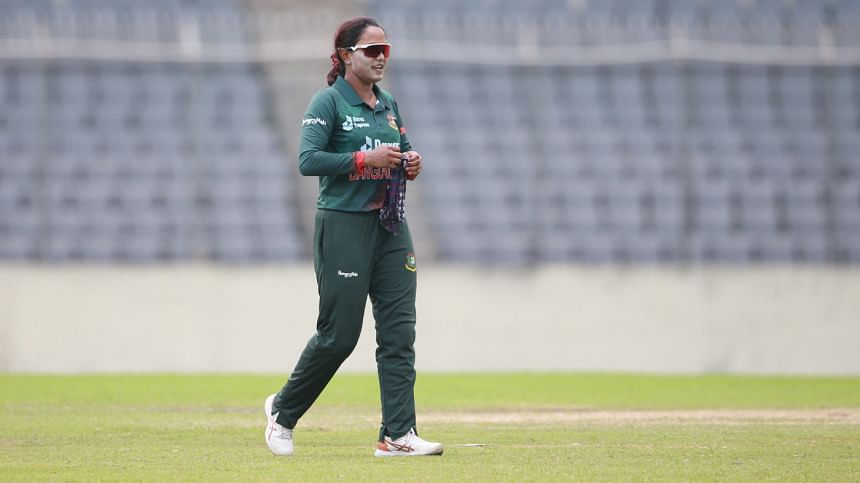 After leading her side to a historic achievement against a strong India in their recent white-ball series at home, Bangladesh women's cricket team skipper Nigar Sultana Joty spoke to Mazhar Uddin of The Daily Star, sharing her plans, the areas Bangladesh need to improve, and how the women's cricket in the country could move forward. Here are the excerpts from the interview:  
The Daily Star (DS): As a captain, what was your message to the girls before the series?
Nigar Sultana Joty (NSJ): I told them that we don't get enough opportunity to play in Mirpur and that fans do not find much interest to watch the games when we play in Sylhet or Chattogram. But when we played in Mirpur, we got a lot of exposure which we always craved. As we also play for Bangladesh, not getting the usual focus and attention feels bad. 
DS: Did you notice any change in attitude from the Indian players after ODI victory?
NSJ: I felt their mindset was different as they are a big side with a good domestic structure. So, I think they did not expect that we could play better cricket against them. I felt that they could not really accept the outcome which is the reason behind the drama that had unfolded in the end [instigated by India captain Harmanpreet Kaur]. 
DS: Where do you want to see this team from here?
NSJ: Since the women cricketers do not get any individual sponsors and endorsements, it's the board that supports us financially. So, when the board says they will do more for us, it actually motivates us immensely. I think we have taken the right step forward but I feel we still have a long way to go. I think if we can minimise a few of our flaws, we can get better. So, my goal is to remain in the present and follow the process. 
DS: Tell us about young pacer Marufa Akter.
NSJ: When Marufa first came to the national team, I had the belief that she would do something for Bangladesh. She has that spark in her and I have followed her right from the beginning, and she got the guts. I think she will not only become a big asset for Bangladesh but also one of the best bowlers in world cricket. 
DS: Do you have any suggestions to improve the domestic cricket of Bangladesh?
NSJ: I think we need more matches in the domestic circuit and also we need a T20 tournament. We have already requested the board about this and maybe you have already heard that the board is planning to introduce the women's [Bangladesh Premier League] BPL. If we have the BPL, our doors for the other franchise leagues will also open. I had the experience of playing abroad and it helps us to communicate with the players from across the world and gain experience. The more competitive matches we play, the more it will help us play well in international cricket.  
DS: Your message to the girls who aspire to be professional cricketers and also their families?
NSJ: I think the struggle that girls had to go through to play cricket has somewhat ended, and the success against India will only have a bigger impact. The way we are heading, I think we are making things easier for the next generation who will gain more flexibility. I would like to welcome those who are willing to take cricket as a profession. I think women's cricket in Bangladesh is in a very good state as you can get financially benefited and it is also safe. The first thing a girl or their family thinks is whether it's safe or not and I can say it's a very safe and respectable place for the girls.