Fizz not keen on Test return?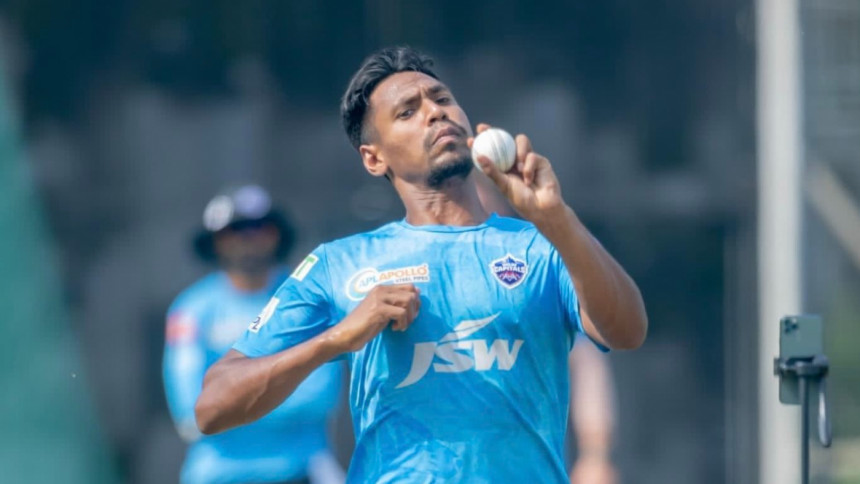 Left-arm pacer Mustafizur Rahman said that Bangladesh now have a very good pace bowling unit for which the team management can easily make a separate work plan for three formats.
The 26-year-old paceman, who is now playing the Indian Premier League (IPL) for Delhi Capitals, made the observation while he was talking with this reporter today regarding his future plan about the Test format.
Mustafizur was apparently not interested to play the five-day format rather he wants to stay fit for a long time for his two favourite versions of the game -- ODI and T20I. However, the pacer made it clear that he will make a final call on the matter after discussing it with the Bangladesh Cricket Board (BCB).
"It's really good to see that we have a very good pace bowling unit right now, consisting around 10 fast bowlers. I think we should improve this number and use them in all three formats accordingly. That will put less pressure on an individual. We have improved tremendously in the last few years, everyone here is more eager to learn and are supportive of each other.
"Best part is, all the pacers in this unit are very close in terms of quality and there is competitiveness among them. We don't have to worry about anybody getting injured, because another fast bowler can step up and take the responsibility," said Mustafizur.
BCB made it clear that next time the board will decide who will play which format or who will play which series and it will also be stated clearly in the next contract.  
In response to the question if he is reluctant to play this format, Mustafizur said: "There was an option in the past that if someone doesn't want to play a specific format he can mention that. Back then there was bio-bubble and I was not mentally prepared to play Test cricket. That (whether playing Test format or not) I can't confirm right now, I haven't made any decision yet. 
"I will make my decision once I'll return to the country [after the IPL] and talk with everyone accordingly. But I'm not sure about it yet. What I know is that I want to serve my country as long as I can through international cricket. And if I plan accordingly, then I should focus on the formats where I am more successful."
Is workload an issue? Mustafizur, who so far played 14 Tests, added: "Something like that, my point is I want to stay healthy and play as long as I can. And to do that, I think there are some things that must be sacrificed. You never know when you will get injured by playing all three formats. I faced this in the past."
Mustafizur mentioned the name of former Bangladesh fast-bowling coach Ottis Gibson when asked about whether any individuals played a crucial role in the success of this fast bowling unit.
"I really liked Gibson. Today, I can bowl inswings once or twice every over, and a large credit for that goes to him," he added.
The seamer said that the work culture has changed tremendously which is the reason behind the team's success in all formats and transformations of players like Taskin Ahmed.
"See, there was a time when we did only our task given by the coaches but now every individual tries to make the maximum in practice so that they can perform. Another encouraging thing is that many pace bowlers are now hopeful of their future in the national side as the pacers have been contributing significantly," he said.
Regarding this season's IPL experience so far, Mustafizur said: "The best part is, since my debut, I got to play for a lot of teams so far. I played for Mumbai, Hyderabad, Rajasthan and now Delhi. Each team has a different atmosphere. I shared dressing rooms with many great players and coaches. And I believe these experiences that I've gained, are very important for me as a player."