Can Shanto realise value of the No. 3?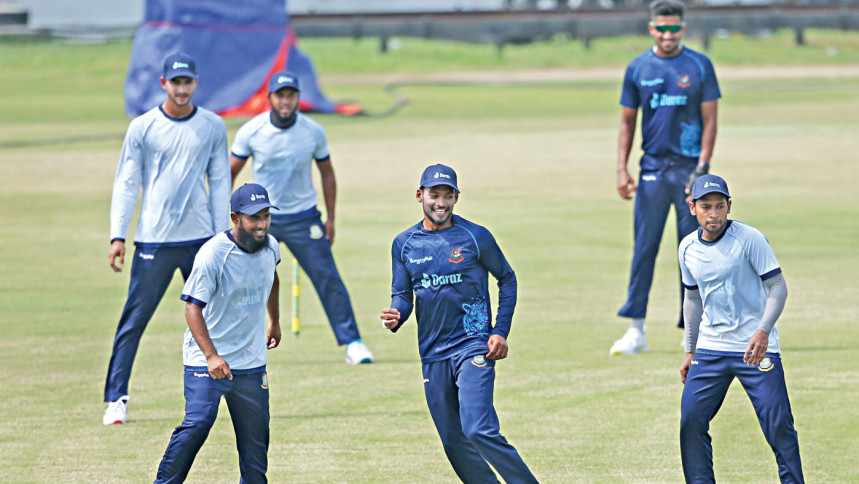 Bangladesh have so far played 23 players in the number three position in Tests, with four of them being sent down as nightwatchman.   
Former skipper Habibul Bashar has been the most successful in the number three position, scoring 2523 runs at 31.93 average. 
Apart from those performing the  nightwatchman role, Bangladesh played nine players in the crucial position for just one game.
**Najmul Hossain Shanto, the current number three batter for the Tigers, has batted in that position 13 times and scored at an average of 32.69.
How good is Najmul Hossain Shanto as the number three batter, a position that consistently demands the widest range of skills?
"He is equally good against spin and pace. At this moment, he is our best option at this vital batting position," said former national captain turned selector Habibul Bashar, who holds the record of playing the most matches for Bangladesh (43) at the number three slot.
Veteran coach and trusted confidant to many of the country's cricketers, Nazmul Abedin Fahim, opined: "He is not the ideal option when you take his batting philosophy into consideration, but I suppose there is no better option for the team at the moment."
There has been plenty of discussion about the need to find a settled opening pair, but there are hardly any discussions regarding this very difficult position. Mominul has played second highest number of matches (28) at No. 3 after Bashar while Najmul has so far played 13 matches. Overall, Bangladesh have tested out 23 batters at the position across 130 matches, including four nightwatchmen, since gaining Test status.
The think-tank has not had much of a vision to groom someone for this position but the overall stats suggest the current team management is ready to put money on Shanto.
Having played 24 innings in 13 matches, how much confidence does Shanto provide to selectors and pundits? Could he be the answer for a position that requires him to be the most adaptable player in the side?
"Number three is a very important position and a settled batter here can change the scenario of the whole team. Unfortunately, nobody has been able to settle. We have been trying out Shanto and he has shown glimpses, but I'm sorry to say he is still not the answer," Bashar elaborated.
"A number three batter needs to face every situation. He may need to carry on after a good start or repair an innings after an early setback. In all aspects, a long innings is required the most from a number three batter and so he has to be good technically proficient. Shanto is a very good batter, against both pace and spin, but he is yet to be consistent enough despite a few good knocks. He looked good because of his stroke-play, but there is no point if you are not effective here."
However, Nazmul had a different outlook on Shanto's credential as a number three.
"You must be a most compact batter if you want to be successful in this very demanding position. The question is: how compact is Shanto as a batter? He is a very good batter, no doubt, but he is basically a stroke-maker. You need deeper insight, but I am not sure Shanto possesses that. I don't think Shanto's batting philosophy of playing shots reflects the temperament that a number three batter requires.
"Mominul Haque was not that bad at this position because he has good temperament. His problem lies with his technique. If Mominul was able to fine-tune his technique, he could be a good option," Nazmul explained.
Both Nazmul and Bashar pointed out that number three batters were undervalued in the domestic circuit due to a lack of understanding their importance, stressing they would need greater focus at that level to develop the proper mentality for a number three.
"Yes, there is a dearth of intellectual input in the domestic circuit about the value and importance of a number three batter, which hinders the development of the characteristics of a number three batter. But an individual player can also develop by developing their mental skills. Admittedly, Shanto has some deficiencies now, but he can make the most of the opportunity. He just needs to change his attitude and become more analytical," Nazmul added.
During an interview with this newspaper, Shanto also gave the impression that he was very much aware about the value and challenge that this batting position brings. Can the left-hander add some value to the order and establish himself as the 'answer' during the two-match Test series against Sri Lanka at home?