Ashraful proud to play a charity T20 game for Lashings World XI
Former Bangladesh captain Mohammad Ashraful is set to feature for the Lashings World XI alongside former international cricketers in a charity T20 game against Letchworth Garden City Cricket Club in England today.
England pacer Jofra Archer, who is the exception in the group of former players, will be involved in the Lashings playing eleven as a special guest player. Former Bangladesh coach and West Indies legend Sir Gordon Greenidge is the brand ambassador of the club.
Ashraful, who is currently playing in the ongoing season of England's Minor County cricket league for Lullington Park Cricket Club, confirmed the news to The Daily Star today.
"We come to this club every week to teach cricket to the youngsters," said Ashraful over the phone.
"This is a very prestigious charity event, which the club organises, where the former and current national players later take part in a T20 game to raise funds," he added.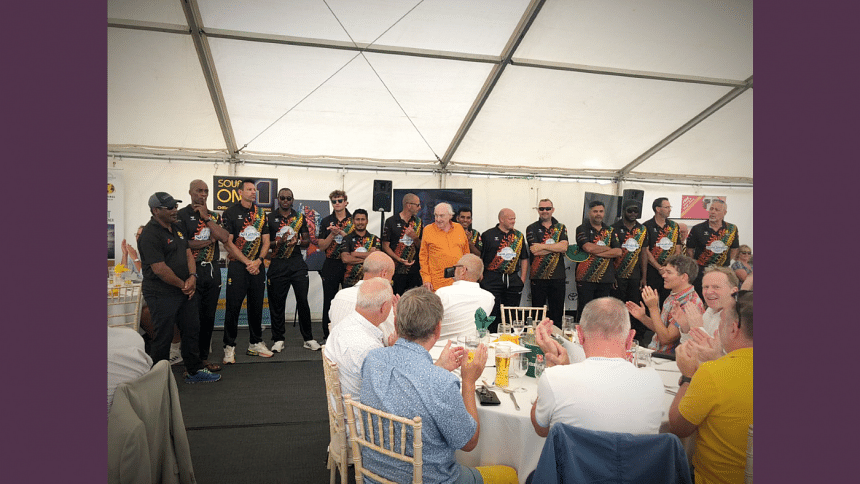 "Jofra Archer, Sajid Mahmood, Yasin Arafat of Pakistan along with former national cricketers from South Africa and England are taking part in the game. I am representing Bangladesh in the side and I feel proud to be a part of this event."
Lashings World XI squad against Letchworth Garden City:
Martin Bicknell (ENG), Kirk Edwards (WI), Usman Afzaal (ENG), Ata Ur Rehman (PAK), Chris Schofield (ENG), Mohammad Ashraful (BAN), Chris Lewis (ENG), Hugo Hammond (ENG), Sajid Mahmood (ENG), Charl Willoughby (SA), Jofra Archer (ENG; Special Guest)