April 13: The day of Bangladesh cricket's new beginning
Bangladesh cricket history cannot be told at all without mentioning the heroics of 1997 in Kuala Lumpur.
It was on this day, 26 years ago, that wicketkeeper-batter Khaled Masud Pilot hit the first delivery of the last over, bowled by Martin Suji, for a six as Bangladesh inched closer to the 11 needed for victory in that final over.
Then a gritty pull from tail-ender Hasibul Hossain Shanto took them to touching distance before a leg-bye in the last delivery ensured Bangladesh seal their most memorable win as they clinched the 1997 ICC Trophy by beating Kenya in the final. To this day, it remains the most iconic image of Bangladesh cricket.
Prior to that match, the semifinal clash against Scotland was a crucial encounter as well since anything less than a victory would have seen Bangladesh fail to make it to the World Cup yet again.
That victory in the second round of the ICC Trophy, skipper Akram Khan's unbeaten 68 and the consequent qualification to the semifinals are considered a seminal moment in Bangladesh's cricket history.
Only a few have been privileged to have seen that game and for those that have, it still gives them goosebumps. After the Dutch had made 171 in 49.5 overs, Bangladesh faced a revised target of 141 runs in 33 overs after they had slipped to 15 for four.
Akram then conjured up all the inspiration he could find and struck 68 off 92 balls under dull light at the Rubber Research Institute ground in Kuala Lumpur, an innings that made him an instant hero and turned that crucial game into a one for the ages.
"It feels great as we were the part of new beginning. 26 years gone but still when we look back to that day, it gives us a different feeling. Today we have got lot of world-class players like Shakib, Mashrafe, Tamim … but I am not sure whether they would have played at this level had those memorable moments didn't come to our cricket history," Akram said on the occasion of this memorable day, adding that Bangladesh stand on the cusp of clinching an ICC trophy with the crop of players at their disposal.
Akram thinks the concerned authorities does little to reminisce the times when the cricketing foundations were laid in the country.
"There was no structure for cricket back then. Bangabandhu Stadium was only allowed for cricket for six months. But everything changed after that ICC triumph. Cricket started to get exposure in the country after that success and I believe that grand reception at the Manik Mia Avenue changed the whole scenario," he said.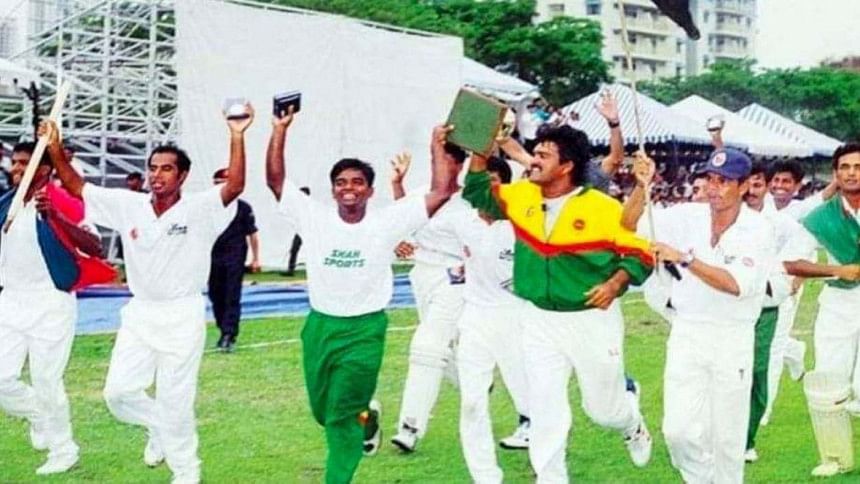 When he was asked to say something about his heroic knock against the Netherlands, Akram said: "No doubt it was a historic moment. If we consider our 1994 ICC trophy failure, that match had a special significant."    
The then Bangladesh coach Gordon Greenidge had recalled some memories from the ICC Trophy during a programme in 2018 and said: "We know what happened after that [following the ICC trophy in 1997]. Bangladesh cricket had taken a new flight. It's just a pity that I couldn't be with you during that period as well."
There is hardly anybody who will not agree with the former legendary West Indies opener.