All-round ability in focus for No. 7 spot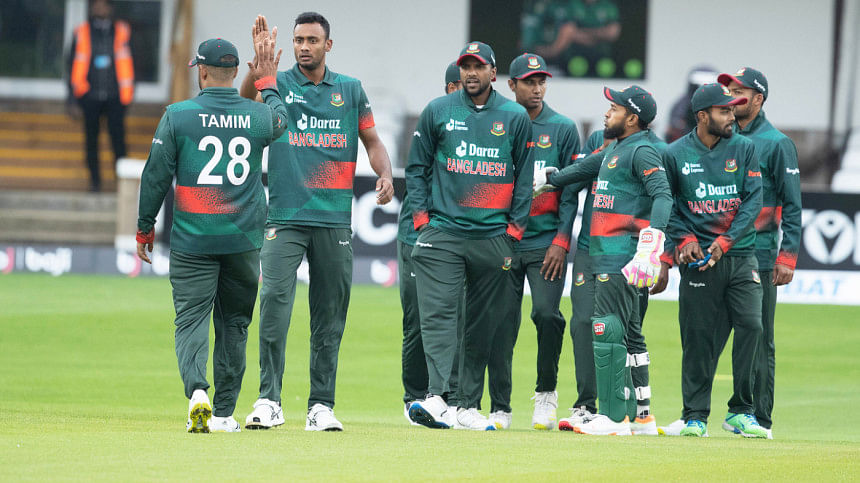 The number seven spot in Bangladesh's batting order has come into focus ahead of the World Cup, with several players vying for the important position. The experienced Mahmudullah Riyad is waiting in the wings alongside younger stars like Afif Hossain, Yasir Ali and Mosaddek Hossain.
Bangladesh Cricket Board (BCB) president Nazmul Hassan talked to the media yesterday and opined that all-round abilities would provide significant value at that position in the batting order.
Mosaddek in particular was not getting much limelight, but the team's current mentality in terms of combination may see him come into the picture in terms of the World Cup squad.
"If we play five bowlers, we have an opportunity to play an extra batter. Yasir is with the squad and Afif, Mahmudullah and Mosaddek, who are not currently with the squad, may enter at any time. If we play with five bowlers, who will we turn to in case one gets injured during a match? It's better if we find an all-rounder," the BCB president said.
Mahmudullah was dropped from the ODI side after the England series as the team management looked to gauge other players.
The top six in the batting order looks almost settled, but all-round capabilities may set Afif and Mosaddek apart. Mahmudullah's fielding has dropped a few levels, which is an area where Afif and Mosaddek offer more, but the 37-year-old's ability to contribute with the ball may offset that.
"In terms of batting, Afif and Mahmudullah both have a case. Yasir hasn't performed notably since returning from injury. In terms of bowling, Afif and Mosaddek and Mahmudullah will have an edge. On the field, Afif is above them while Mosaddek can be a better prospect on the field than Riyad," the board president opined.