Afridi says winning World Cup in India will be the biggest slap on BCCI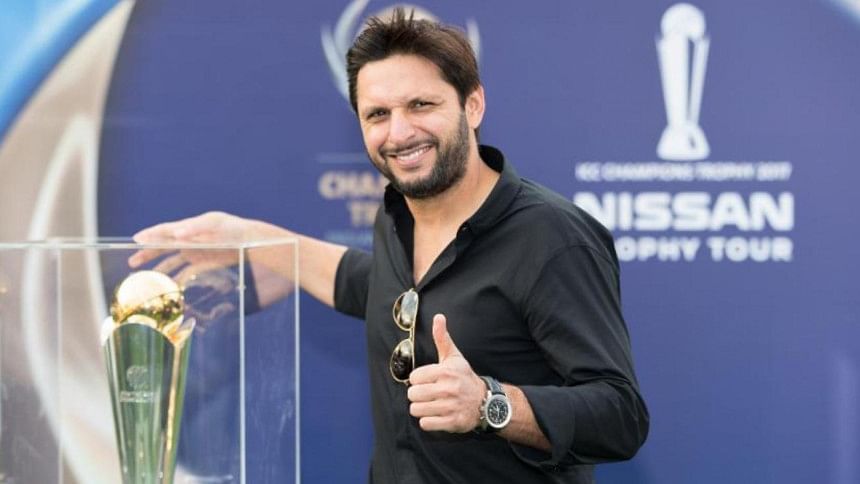 The Board of Control for Cricket in India (BCCI) and the Pakistan Cricket Board (PCB) have been engaged in a dispute over the hosting rights for the Asia Cup 2023.
PCB boss Najam Sethi retaliated by stating that they would refuse to travel to India for the ODI World Cup 2023 unless India tours Pakistan for Asia Cup.
Former Pakistan captain Shahid Afridi believes that PCB should handle the current situation tactfully and allow the team to visit India.
According to the 46 year old, winning the tournament on Indian soil would be a 'tight slap' to the BCCI.
"I don't understand why they [PCB] are so adamant and keep saying that we won't go to India. They need to simplify the situation and understand that an international cricket tournament is happening – take it rather positively; go and play. Tell your boys to get the trophy; the whole nation stands behind you. It'll not only be a big win for us but a tight slap on the face of BCCI," said Afridi on Samaa TV.
"Go to India, play decent cricket and claim the win. This is it; we have only this option resorted to ourselves. We are supposed to go there, land back with the World Cup and give them a steer clear message that we can go anywhere and bag the victory," he added.
India have not travelled to Pakistan since the 2008 Asia Cup due to tense political relations between the two countries and security reasons. Meanwhile, Pakistan's last visit to India was in the 2016 T20 World Cup under Afridi's captaincy.