Mushfiqur advice helped snare Smith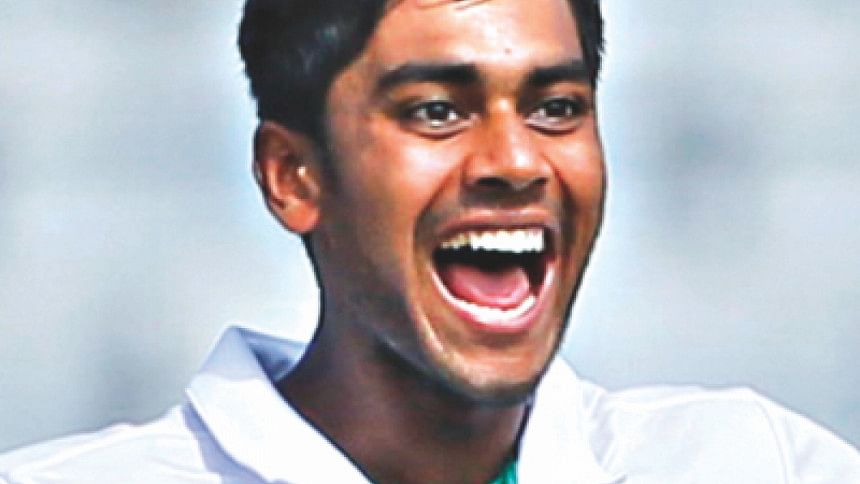 It was yet again a day for Shakib Al Hasan as the number one all-rounder in all three formats proved why he has that honour by following up a crucial 82 on the first day with a five-wicket haul on the second. 
The latter achievement entered him into the select club of bowlers who have five-wicket hauls against all nine Test-playing nations (apart from recent entrants Afghanistan and Ireland), a club in which he is only the fourth member after greats like Muttiah Muralidaran, Dale Steyn and Rangana Herath. 
But the contribution of Shakib's young spin partner, Mehedi Hasan Miraz, was almost as valuable as the 21-year-old's three wickets included those of Australia vice-captain David Warner on the first day, and the all-important wicket of Steven Smith early on the second.
Smith is the best player of spin in the Australia line-up, evidenced by his century-laden tour of India earlier this year when he whipped Ravichandran Ashwin and Ravindra Jadeja into submission. 
Mehedi, however, credited skipper Mushfiqur Rahim for giving him the advice that outfoxed Smith.
"Mushfiqur bhai told me that if I could bowl around the wicket to Smith, then he will get stuck, he won't be able to play that he wants and he won't be able to use his feet. He likes to go forward and come down the track, so if the ball turns there will be a stumping chance or a catching opportunity. That is what I tried to do, follow Mushfiqur bhai's advice," Miraz revealed at the end of the day.
Mushfiqur's advice turned out to be golden. Shafiul Islam had tied Smith down early in the morning, and Smith tried the trademark shimmy down the wicket to Miraz's round-the-wicket angle. The young off-spinner was alive to the opportunity and fired it in at Smith's dancing toes, which on this occasion worked against the batsman, who was yorked and looked back to see that he was missing his leg bail.