Bangladesh Premier League
Mominul gets the match ball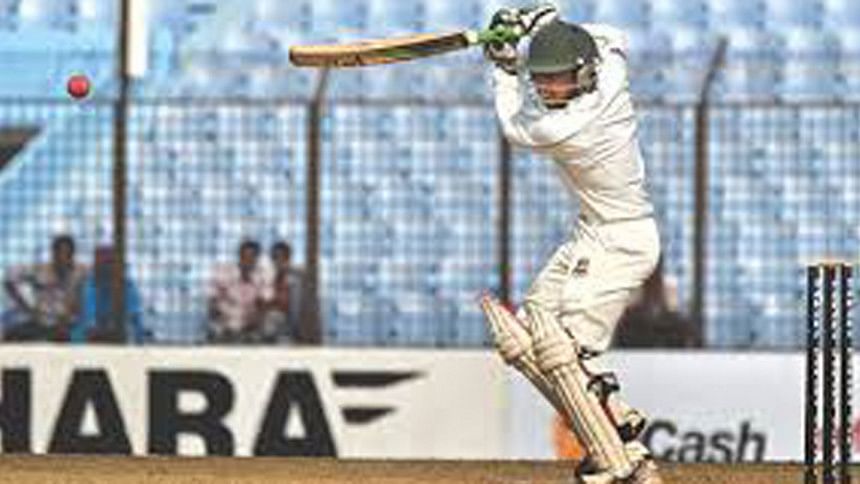 Rajshahi Kings skipper Darren Sammy said that he was relieved to have finally won a game in the Bangladesh Premier League following their victory against the Dhaka Dynamites yesterday in Chittagong. Had the Kings lost yesterday, they would have lost their fourth consecutive game.
"Oh yeah, very much relieved. We have lost some crucial games from that position and for a moment today I thought I messed it up for my team when I got out [in the 19th over]. But it was good to see us coming over the line and that's the momentum we need going forward," he said at the post-match press conference yesterday.
"Dhaka is a very strong team and I think they are a tough team to beat in this tournament. But you know we have won twice against them. This is a reminder that we can do well against other teams as well," he added.
The Kings won the game primarily due to a 100-run stand between Mominul Haque and Samit Patel, both of whom scored half-centuries. Mominul, who has been among the runs for Rajshahi ever since the start of the tournament received aspecial praise from his skipper.
"We have a thing after every victory… we give the match ball to the best performer and today we will give it to Mominul although Samit played really well. But I think Mominul showed character after dropping two catches in the field and he would have been down.
"But the way he stood up, well he is a short guy, but he stood up really tall today and he put us in a position from where we could win the game and gladly we did it," explained Sammy.
He was also glad with the way Patel, who smashed 75 off 39, manoeuvred his innings.
"You know it was my decision to move him at number four because I have played with him in England previously and he could rotate the strike and once he is in, like what we saw today, he is able to clear the ropes and he plays good cricket shots. It was an amazing innings for us today," said Sammy.
Dhaka skipper Shakib Al Hasan on the other hand was disappointed with his side's second consecutive defeat.
"We obviously didn't play well today. This is the biggest reason behind the defeat. Mominul batted well but Patel changed the game with his batting," said Shakib.