Pakistani cricketer commits suicide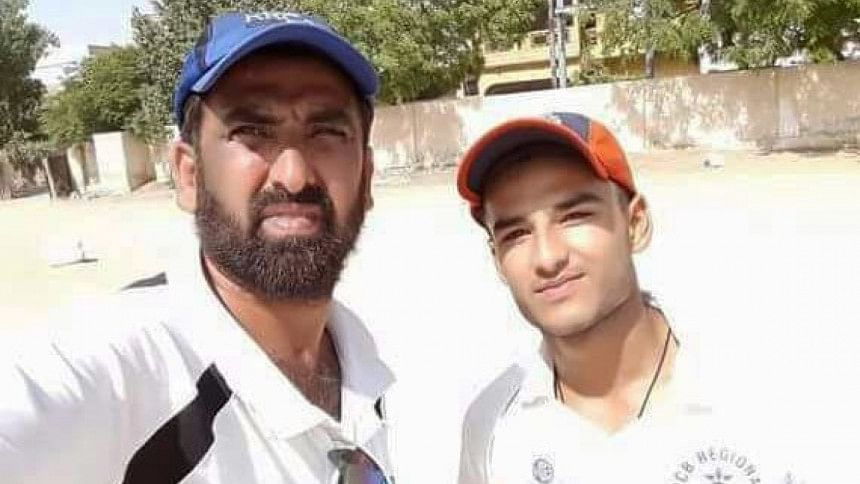 A young cricketer who had been a part of Karachi's under-19 team allegedly hanged himself at his residence in the city's Model Colony.
Mohammad Zaryab, a student of grade 11, was reported by his family to have killed himself yesterday after losing his position in the national side because he had exceeded the age limit. 
His father, Aamer Hanif — himself a cricketer who played for the national side in five ODIs — told Dawn News that the deceased had been upset over his exclusion from the team and had been under extreme pressure from his coaches.
The aggrieved father urged cricket coaches to rethink their priorities and not exert undue pressure on young players.
Secretary Zone-four Karachi Shamim Anwer, however, rejected the allegations that Zaryab was dropped from the team and was under pressure because of it.
While speaking to Dawn News, Anwer said that there had been an issue in just one match regarding the age of certain players of the zone's under-19 team, including Zaryab, because of a medical test report.
He said that the test was later revoked and all players, including Zaryab, were granted clearance certificates. "Zaryab continued to play [for the team] thereafter," Anwer said, adding that he was one of the best players of the team.
He said that Zaryab had not played the last few matches but that was because the player had himself chosen not to play owing to food poisoning. "Why would we drop a player who is helping us win?" Anwer asked.
Police said that the family has not yet approached them for the filing of a case.
The cause of death will be ascertained following a post-mortem examination.
The deceased's body has been shifted to the Jinnah Postgraduate Medical College (JPMC).
Copyright: Dawn News/ Asia News Network (ANN)