Injury spoils Riyad's dream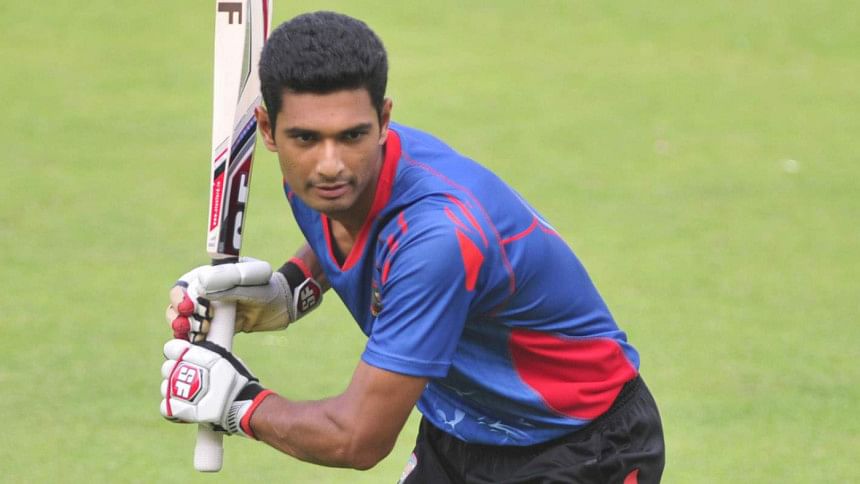 Having been in the international arena for eight years, Mahmudullah Riyad must have gone through a number of injuries in the past. However, the fracture that he sustained on his left index finger during catching practice on Thursday in Mirpur probably hurt like never before.
With an astounding performance in the World Cup and a century in the final round of the recently concluded Bangladesh Cricket League, the 29-year-old was arguably enjoying the best phase of his cricketing career. And it's not the best feeling when you are compelled to take a break, due to a mere mishap, during such a phase.
Speaking to The Daily Star yesterday, an understandably disappointed Riyad lamented not being able take part in the India series.
"I feel really, really bad. Honestly… I can't explain my disappointment in words," said Riyad.
"I had plenty of dreams regarding this series. I was preparing myself accordingly. I didn't even imagine that such a thing could have happened. I was obviously disappointed immediately after the injury. I was however hoping to be able to play the ODIs at least. But that too was not to be," he added.
While Riyad has been deemed out of the India series, the good news is that he is most likely to return in time for the series against South Africa which begins on July 5.
"The doctor said that this was an incomplete fracture and that it had not affected my joint. So it is expected to heal faster than usual. I will start cycling in two to three days and then begin my rehabilitation.
"At the moment I am looking forward to the South Africa series. I am confident that I can recover in time for those matches," Riyad said.
Following his elevation to number four, Riyad has averaged a brilliant 119.25 for Bangladesh in ODIs with two centuries and three 50-plus scores. While he did have a disappointing series against Pakistan, he fought back with a century at Mirpur in the BCL.
"He will definitely be missed. He has been in good form and he would have been handy for the India series. But there's not much we can do now. I am sure his replacement will do well. The kind of confidence that the team has right now, any player who replaces Riyad will give his best," said chief selector Faruque Ahmed.