India take Test gamble amid T20 love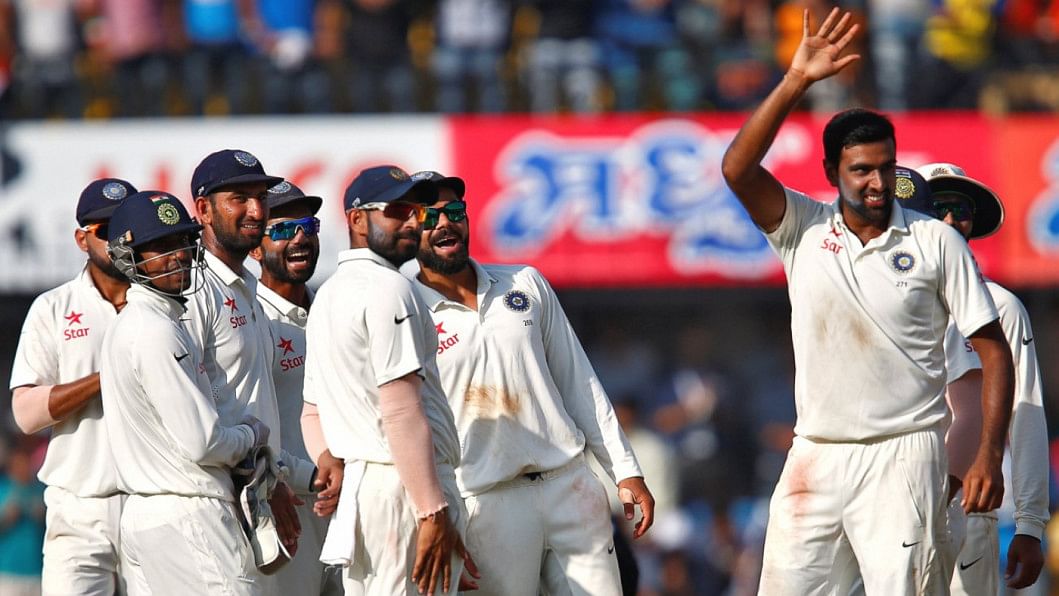 India's cricket board may have rediscovered a love of Test cricket but with youngsters preferring the thrills of Twenty20 the decision to host 13 Tests this season represents something of a gamble.
India are preparing to take on England in their first five-Test series at home for almost 30 years, however the idea of a match that lasts five days holds little appeal for some.
"Test cricket is slightly boring as it keeps going on and on," said 17-year-old Alpesh Dixit as he finished batting on a rugged open field near Rajkot in western India.
Rajkot, in Gujarat state, will host the first Test between India and England from November 9-13 but Dixit will only be going if he gets a free ticket.
"I like T20 cricket the most. It has so much action, so many sixes and fours!" he enthused.
Dixit is not alone, with empty stands at Tests commonplace in a country whose audience has been reared on a modern diet of T20 cricket, including the Indian Premier League, which attracts global stars annually.
The England series is the first five-Test series in India since 1987 and is part of a packed 2016-17 schedule that includes 13 Tests over seven months.
That represents the highest number of Test matches in a single season on Indian soil in 37 years as the Board of Control for Cricket in India (BCCI) embraces the game's longest format.
Last year, India hosted four Tests and in 2014 not a single five-day game was held in the country.
While crowds throng to the grounds for IPL and one-dayers, empty stands during five-day matches have been a bad advertisement for the traditional format.
The decision to host so many Tests has befuddled observers of the game.
"Tests invariably are monetarily less lucrative than limited-overs cricket so I don't see the logical revenue path," said veteran cricket writer Prem Panicker.
"They are also most expensive to stage. We will have England for two months and the costs will mount up while the revenue is going to be less," Panicker told AFP.
New venues
The BCCI earlier this year ordered state associations to submit plans for boosting attendances after a Test between South Africa and India at Mohali in Punjab state was played in front of mostly empty stands.
The same venue draws big crowds every year during IPL games.
BCCI Honorary Secretary Ajay Shirke told associations the proposals must include clean toilets and disabled-friendly areas.
"As you are aware, the popularity of Test cricket is shrinking day by day, and it is huge challenge to get spectators to the ground to watch a five-day game in today's fast-paced world," he wrote.
The BCCI is also taking Test cricket to new venues in a bid to attract fresh audiences that it hopes will inject life into the game's longest format.
The Saurashtra Cricket Association (SCA) ground in Rajkot is one of six venues that will host a Test for the first time during the forthcoming season.
However, Panicker believes that simply packing the home season with Tests and taking them to new areas of the country is not enough.
"You have to sell the series for me to get excited about it. We have scheduled Tests but we don't sell them the way we should. You are not giving me a story or a reason to watch it.
"Look at the Ashes, it has history, tradition. But we are not building that kind of narrative in our Test matches," he said.
Others however believe the BCCI is on the right track and that it will just take time for Test cricket to regain the popularity it once had.
"The tradition of Test cricket must be nurtured and what better way than having so many matches at home," SCA joint secretary Madhukar Worah told AFP.