Cook hints he's nearing end as Eng captain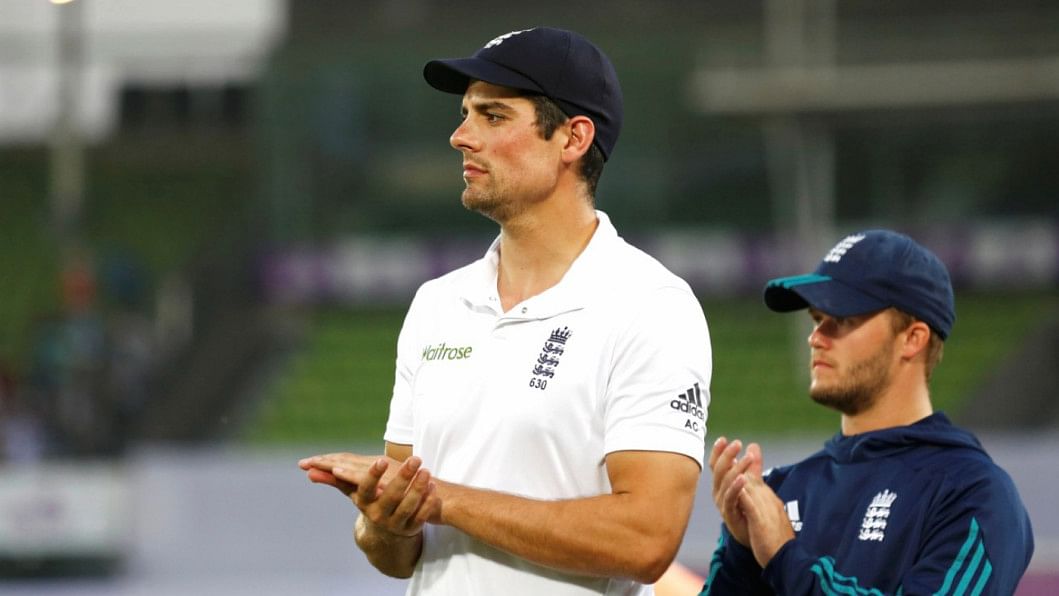 Alastair Cook has indicated the upcoming Test series against India could be his last as England captain.
But the 31-year-old Essex left-hander said that whatever his future as skipper, he would like to continue his Test career purely as an opening batsman.
Cook is set to break Michael Atherton's record of 54 Tests as England captain when he leads the tourists in the first of five-match series against India in Rajkot on Wednesday.
"Deep down I don't know how much longer I am going to carry on," he said in an interview with this month's Cricketer magazine quoted by The Times newspaper.
"It could be two months, it could be a year."
Cook became England captain in 2012 and promptly led his side to a 2-1 series win in India that year.
In total, Cook has won 24 of his Tests as captain, a tally that includes two home Ashes series triumphs.
His tally of 10,688 runs in 135 Tests is the highest by any England batsman and includes a century on debut, against India in Nagpur in 2006.
That was the first of 29 Test hundreds, another England record, and Cook would like to return to the ranks before he retires from international cricket.
"I do look forward to the day when hopefully I can play a Test match as just a batter, there's no doubt about that," said Cook.
"If that happens I am going to really enjoy standing at first slip and being the bloke who makes suggestions to whoever's in charge and not being the bloke who has to make the final decision.
"There have been some tough moments and amazing moments and you can enjoy that success that little bit more because of what you go through as England captain."
Former England captain Michael Vaughan told BBC radio on Monday that Cook could relinquish the leadership of the team either following the India series of after the 2017/18 Ashes tour of Australia.
"These next six or seven weeks are not crucial for Cook, he is breaking records and he has four or five years left as a batsman, if his mind wants to play that long," said Vaughan.
"He'd be a real good sounding board and be able to see when the new captain is under stress. He would be the perfect foil."