'Guys who can bowl a perfect yorker are always going to be dangerous'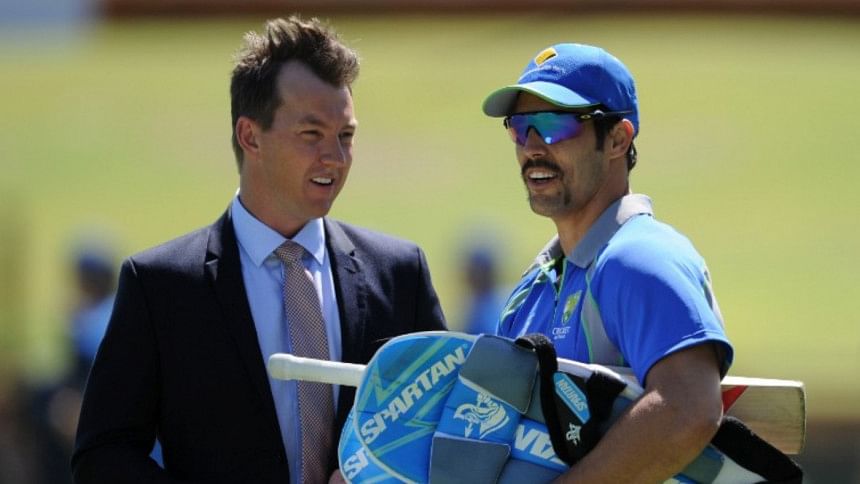 It is not easy being a fast bowler, especially in the T20 era where the game and its rules are tilted in batsman's favour.
In Mumbai for the launch of Bowling Master, a cricket tool that helps the bowlers, Brett Lee, said it is important to be accurate and hit the good length spot most of the time to get wickets, reports dnaindia.com
The 40-year-old also also said a pacer who has a perfect yorker can be dangerous on all formats of the game.
"The trend these days, not only in IPL but one-day cricket is that the guys who can bowl in the hole consistently, the guys who can bowl a perfect yorker, for example Bumrah (Jasprit), are always going to be dangerous. A yorker is a good ball in Test cricket, one day cricket and T20 cricket," Lee said.
Lee, who has close to 700 international wickets, revealed that a fast bowler should know how to change his pace and use it as a variation.
"Change of pace is very important, especially in the shorter format. But the one thing I have not seen of late is the slower ball bouncer. If you bowl the slower ball bouncer too high, you are going to be hit for a six. But if you can get the length right, you can induce the batsman to play a false stroke as it's a great tool. Bowling at the death in IPL, I have not seen wide line yorker. This will come with practice," he said.
"For me, what's important, especially in T20 cricket, is that as a bowler you must leave your ego at home. You will get hit for sixes, but that does not mean you will not be able to take wickets.
"A good length with a brand new ball or with even an older one will still get you wickets. Just because it's T20, it doesn't mean that you can't maintain a good line, bowl an accurate short ball, a good yorker. These are essential for all bowlers," he said on Wednesday.