'Weaker BCCI means weaker Bangladesh'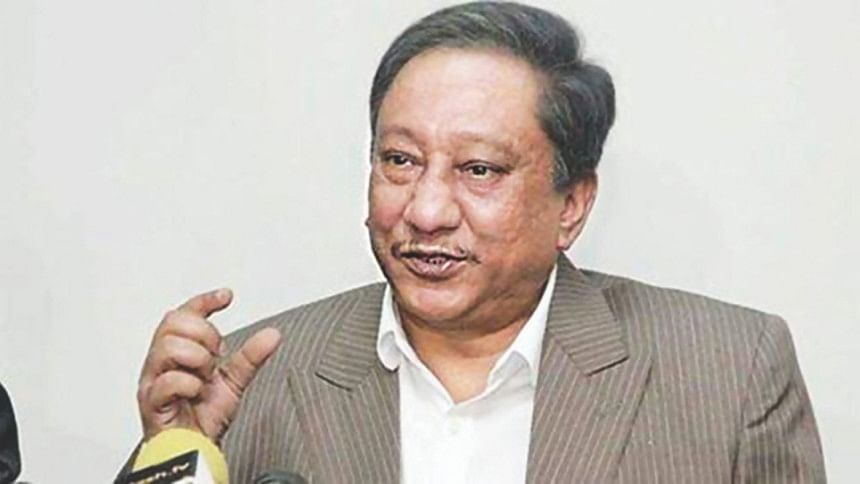 The Bangladesh Cricket Board (BCB) chief Nazmul Hassan Papon said issues that India has regarding ICC's proposed revenue model need to be sorted as a "weaker BCCI means weaker Bangladesh".
The BCB chief, who is also a part of ICC working group, met Vinod Rai, chief of the court-appointed Committee of Administrators (COA) on Wednesday to discuss issues related to the ICC board meeting later this month.
"Everybody is trying to find a middle path and solve (the revenue structure problem) in a more amicable manner," Hassan told mediapersons after his meeting with the COA.
"We don't want any member country to get hurt. Especially India, as they have always supported us. If India becomes weak, we also become weak."
However, the BCB chief is an advocate of equitable distribution of ICC revenue.
"I was a party to the decision when N Srinivasan was there and Big Three (India, Australia, England) concept was mooted. Look I believe we need a more equitable distribution but that certainly doesn't mean, you take away India's share. No, no that's not what we want."
Having said that, BCB supremo said there is a need to help member countries which are going through financial crisis.
Asked about the proposed changes in ICC's governance structure, Hassan said different member nations have different issues.
"Not all of us had agreed on the governance structure. There are a lot of issues that others don't agree and there are some with which we don't agree. That's why it was placed at the ICC Board Meeting for everybody's observation," he said.
Hassan further said that both BCCI and BCB have submitted their observations on the governance issue.
While he didn't divulge the details of the meeting today, the BCB chief discussed their differences with the COA.
"The COA put forth their point on what their concerns on revenue model and governance structure are while we also told them why we are supporting a few issues and not all. We would meet again and want more countries to join us," he concluded.