Gavaskar wants Ganguly as BCCI boss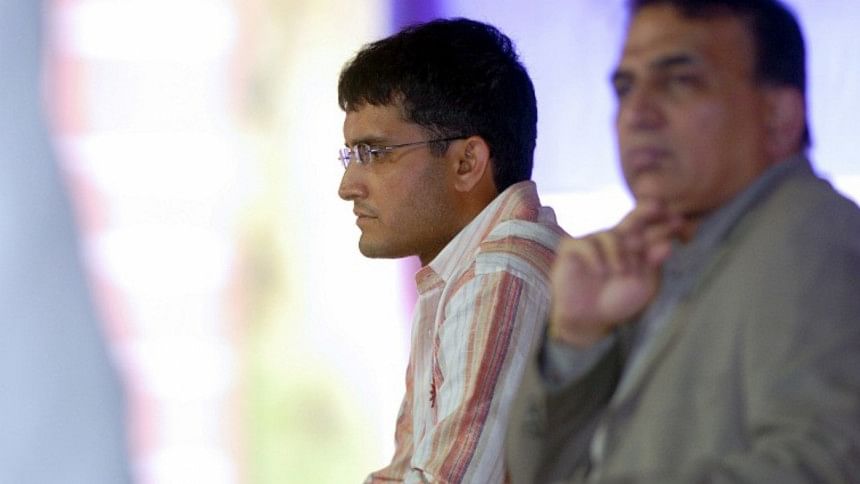 Former India captain Sunil Gavaskar has pitched for another former skipper Sourav Ganguly to take over as the head of Indian cricket board after the Supreme Court sacked Anurag Thakur as President of the Board of Control for Cricket in India and Secretary Ajay Shirke.
Asked to name a person who he thinks is the most suitable to take the job on interim basis and can bear the brunt in this crisis situation, Gavaskar, a former opening batsman, said, "BCCI has got a very good bench strength to take up the bigger roles and one name that comes to my mind is Sourav Ganguly," reports New Delhi correspondent.
"Remember, in 1999-2000 when Indian cricket was gripped by the match fixing saga, Ganguly was given the Indian team captaincy and he turned it around," he told NDTV.
44-year-old Ganguly has played 113 Tests and 311 One-Day Internationals for India scoring 7212 runs and 11,363 runs respectively in a career spanning 15 years from 1992.
"The BCCI has lost face internationally after this entire saga," Gavaskar said adding" we are in for a complete new era for Indian cricket."
The verdict to sack Thakur and Shirke in the BCCI versus Justice R M Lodha Committee came after months of a bitter court battle. The Lodha Committee, appointed by the Supreme Court after a betting scandal in the Indian Premier League, has recommended sweeping changes in the way the board in India is run and led, and had complained that it was refusing to implement them.
"Once the Supreme Court gives order, that has to be accepted," Gavaskar said.