Faf to face ball-tampering hearing before Adelaide Test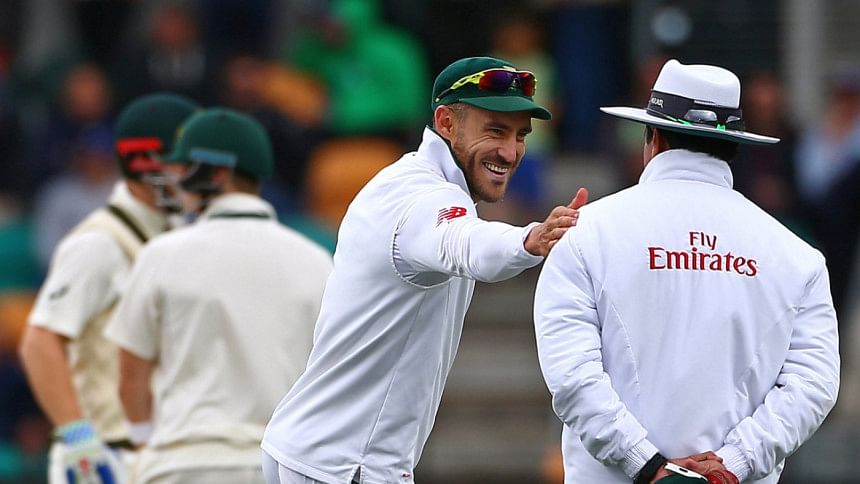 South Africa captain Faf du Plessis will face a ball-tampering hearing at 3:30 p.m. local time (0500 GMT) on Tuesday in Adelaide, the International Cricket Council said, putting his participation in the third Test against Australia in doubt.
Du Plessis was charged on Friday with ball-tampering in the second Test in Hobart after footage emerged appearing to show the Proteas skipper applying saliva to the ball with a lolly in his mouth.
Du Plessis has pleaded not guilty to the charge.
If proven guilty, Du Plessis could be handed a maximum fine of 100 percent match fee, two suspension points and four demerit points. Two suspension points equates to a ban of one Test match.